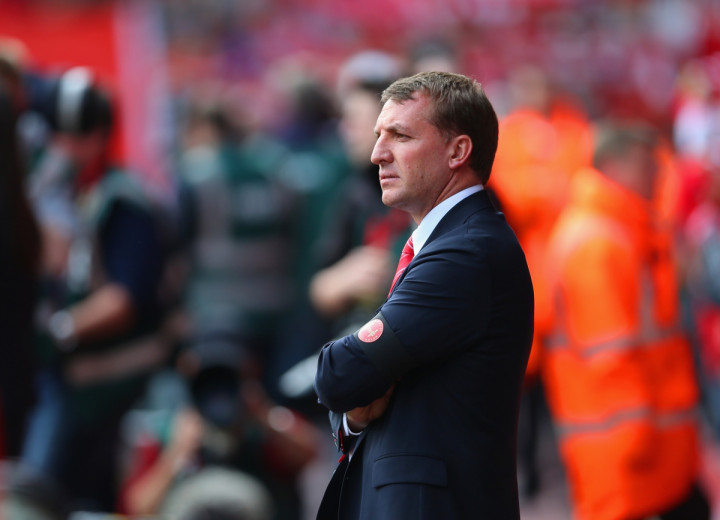 Liverpool boss Brendan Rodgers has spoken out in defence of former Manchester United manager David Moyes.
The ex-manager has been heavily criticised after his disastrous stint as the Red Devils' boss.
Moyes was appointed with the blessing of the departing Sir Alex Ferguson and was given a six-year contract. But the Old Trafford club endured a miserable 2013-14 season, when they broke the undesirable record for the highest number of home losses, and finished in seventh place, ensuring the club could not qualify to play in Europe for the first time in more than two decades.
Moyes' assistant at United, Phil Neville, who has now moved on from club management to become a TV pundit, has described the former Everton boss' reign as an "absolute disaster".
"I was involved last year and it was an absolute disaster from start to finish. We must all take responsibility, not just David Moyes. I take responsibility and so does everyone involved," Neville said, as quoted by the Daily Mail.
However, Rodgers has come out and criticised United for going back on the promise that Moyes will be given time to settle in and make his mark.
"I think there were a lot of things at Manchester United that were not seen by many," Rodgers said, as quoted in the Express. "Where I felt for him is that he thought he was getting time. All of a sudden when it's not as hunky-dory as people think it is, you don't get that opportunity."
"He signed a long-term deal and thought he had that longevity to do his work," the Liverpool boss added.
The Scotsman was sacked in April, 10 months into his six-year contract, with Ryan Giggs taking over as temporary boss.