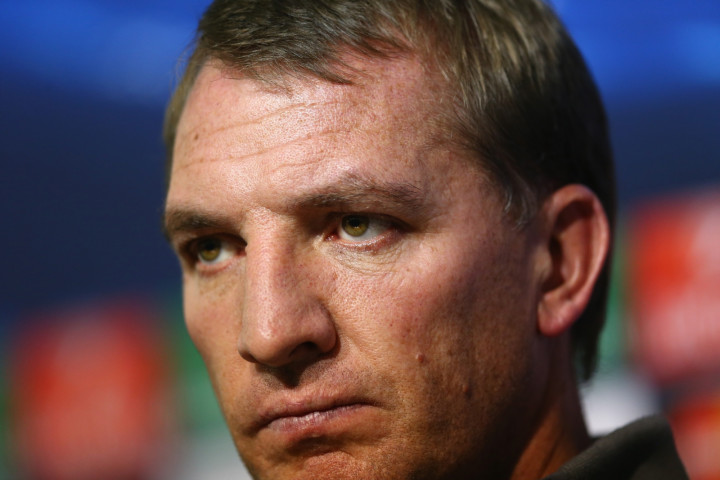 Liverpool manager Brendan Rodgers has admitted that he was left frustrated after the Reds were forced to settle for a draw in the Champions League clash against Ludogorets.
The Merseyside club were trailing early in the game as their stopper Simon Mignolet's error saw Dani Abalo open the scoring for the Bulgarian outfit. However, goals from summer signing Rickie Lambert and Jordan Henderson saw the 18-time English champions take the lead.
Ludogorets managed to avoid a defeat as Georgi Terziev's late header helped them even the game at 2-2. The former Swansea manager was delighted with his side's performance, despite the draw.
"Of course we're frustrated at the end because we had defended very well and at 2-1, it could have been three or four. But we have come away with a point, while Real Madrid beat Basel," Rodgers told Liverpool's official website.
"We needed to come here and put on a performance that was going to allow us to have encouragement going forward, and also a result that would allow us to be in with a chance of qualification from the group - we have got both of them," the manager reflected."
"The reaction to going behind early on was fantastic - you saw the real character of the team tonight. To go a goal behind against a team that has done very well here in this competition, then show the spirit and quality of our goals to come back was exceptional," he added.
Meanwhile, Real Madrid defeated Basel and the latter's defeat has kept Liverpool's hope of qualifying for the last 16 of the Europe's elite club competition alive. The Reds are third on the table with four points and are two points behind second place Basel.
Liverpool host Basel for the final group stage fixture at Anfield and Rodgers has stressed his side's fate of qualifying for the next round of the tournament is in their hands.
"At the beginning of the competition, we said that it would probably come down to the last game and to have the last game at Anfield to win and qualify, I'll take that," Liverpool manager said.
"All you can ever ask for is your fate in your own hands, and that was the key thing for us tonight - to try to make that swing so that it is down to us. I'm happy to rely on us to play at Anfield in front of the supporters for the last qualification game. I'll really look forward to that," Rodgers concluded.