While Chelsea continue to go from strength to strength, Liverpool lurch from one crisis to another. It seem hard to believe a team that finished about Chelsea last season can be struggling so much but when you watch Liverpool closely and analyse their play, there's one fundamental reason – and it's not the sale of Luis Suarez.
Steven Gerrard, the man whose slip gifted Chelsea victory at Anfield and started Liverpool's slump in May, simply can't do the job Brendan Rodgers is asking him to do. His legs have gone, and he can't compete in the middle of the park.
Yes he's still got all the old technical ability, but he can't boss that midfield – as you saw when the Crystal Palace players were running rings round him at the weekend.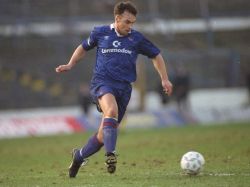 If Rodgers is to wring any more match-winning performances from Gerrard, he has to start using him a bit more sparingly and use the example of Frank Lampard as the template.
The fact that Lampard is still playing in the Champions League, and producing the sort of performance he put in against Bayern Munich, is testament to the way he was managed by Chelsea during his last few years at Stamford Bridge. Chelsea realised Frank couldn't play three games a week; they rested him for the lesser games and saved him for when it really mattered.
Liverpool, by contrast, are whipping Gerrard at the moment. They need to start picking and choosing his games. Would he more effective against Crystal Palace or Ludogorets? He shouldn't be asked to play in both. The guy deserves a break.
I'd also change Gerrard's role. I'd use him as a number 10, with no defensive responsibilities at all. Rodgers could stick Lucas and Emre Can in there, to do his running for him, and protect the space he leaves behind him. That way you could get the best out of Gerrard: vision, long-range shooting, and that priceless ability to play the final ball.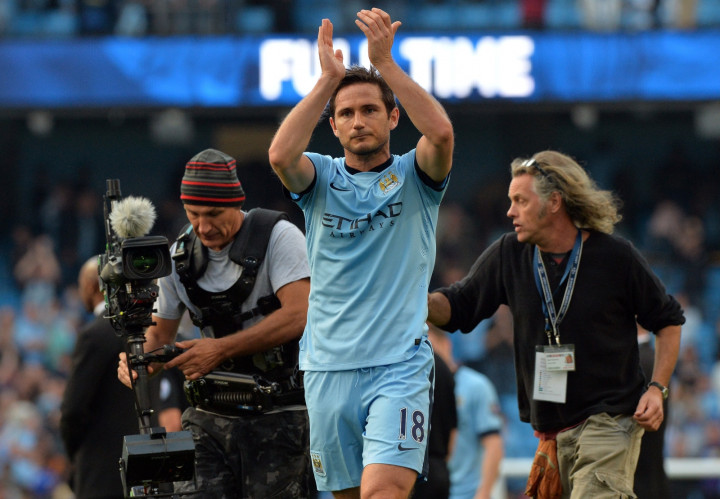 Arsene Wenger and Brendan Rodgers should stay
You could also argue that Liverpool, and indeed Arsenal, should follow Chelsea when it comes to their respective managers. Chelsea have been criticised for being overly ruthless in sacking managers, but they've ended up with a world-class coach, leading a world-class team. Some might suggest Liverpool and Arsenal should take a leak from Roman Abramovich's book and get rid of the men in their respective dugouts.
But I would say such a course of action would be unwise, for both clubs. Rodgers deserves time to turn things around at Liverpool, given the way he had them playing just a few months ago. At Arsenal, meanwhile, I'd say "be careful what you wish for".
Yes the Arsenal squad may have become slightly complacent, and Wenger has clearly been overtaken; he was one of the most innovative managers ever seen in the Premier League when he first arrived, but the game has changed now.
He doesn't seem to recognise that; he's obsessed with creating an English Barcelona but a team packed with 5ft 2in<sup> midfielders won't dominate games in this country. You need someone like Nemanja Matic in there to add some steel alongside all the silk.
But Arsenal's whole structure is so bound up with Wenger's personal vision, it would be difficult for the vast majority of managers to come in and make it a success. Someone like Diego Simeone, for example, would be a mistake, because he wouldn't be able to impose the sort of style which has brought him so much success at Atletico Madrid.
Someone like Roberto Martinez might be a better fit, but is he available? And if not, who else do you go for? The disastrous season endured by Manchester United last year shows that when a club has been run by one man for so many years, it's vital they get the transition process absolutely right and find exactly the right person to take over.
So if I were sat in the boardrooms at Anfield or the Emirates, I'd be wary of making any hasty decisions. Ruthlessness may have worked at Stamford Bridge but I'm not sure it's a blueprint all clubs should follow.
Jason presents the popular Sports Bar radio show on TalkSPORT, and you can find out more about his work with the station here.
He also commentates on Chelsea games for Chelsea TV, working with fellow IBT columnist David Chidgey, and is a prolific member of the Twitterverse.