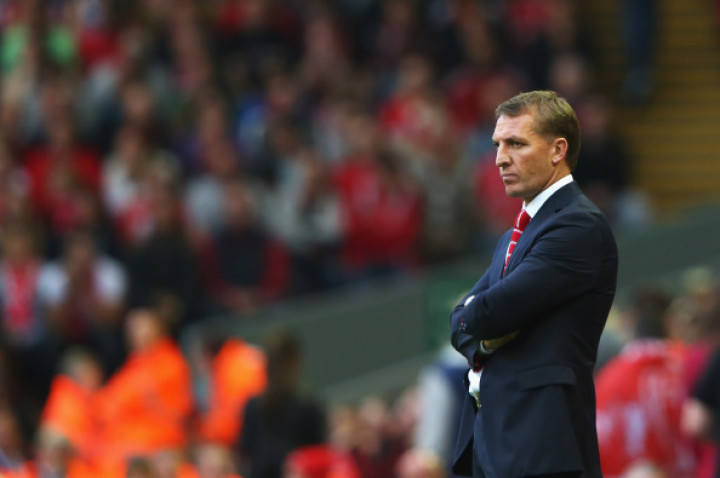 Liverpool manager Brendan Rodgers was a frustrated figure following the draw against Hull City on Saturday in the Premier League.
The Reds boss clearly feels that they could have won the game due to the number of chances that his team created in the second half. But he was pleased with their response following their mid-week loss to Real Madrid in the Champions League.
"It was a game that we should have had three points from. We had enough chances; I'm frustrated that we didn't win the game, but performance-wise I'm happy with our reaction to the midweek game," Rodgers said, as quoted on Liverpool's official site.
"I thought it was a great response for us from the game in midweek. We were maybe a bit slow in the first half but in the second half we were outstanding - the energy and effort we put into the game, and we created chances."
Liverpool had won their two previous games and were looking to add to that, but Hull had other plans. The Tigers had taken a point from Arsenal the previous weekend and were determined to at least get one point at Anfield as well.
Mario Balotelli got the nod to start despite coming under heavy criticism following a spate of poor performances in recent weeks, but failed to find the back of the net yet again despite having a couple of great chances during the game.
However, the Northern Irishman was pleased with his striker's work-rate and admits that once he starts scoring goals his confidence will return. The Italian international has scored just one goal in 11 appearances for Liverpool.
"Mario worked very hard today. Maybe he thought he wasn't going to play but you have to stay with it," Rodgers said, as quoted in the Liverpool Echo.
"He is working hard and at the moment doing his best. Unfortunately that wee bit of confidence is lacking without a goal."
"Goalscorers will tell you that's where they get their energy from, the ball hitting the net. You saw his reaction today. He was working and pressing and today was just a bit unlucky did not get it. A couple of chances fell to Mario around the six-yard box," Rodgers explained.