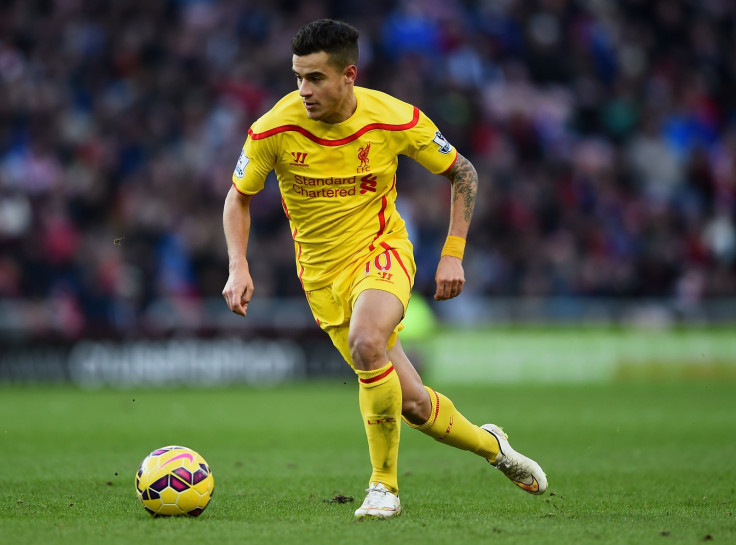 Liverpool manager Brendan Rodgers believes that Manuel Lanzini's early goal in the game against West Ham was crucial in his side 3-0 defeat against the Hammers on Saturday, 29 August. The manager, nevertheless, says his side are going to work to learn from the defeat to put behind him the disappointment ahead of the next visit to Manchester United just after the international break.
The Merseysiders arrived to the game against the Londoners after an impressive start to the campaign with two victories and one draw in the first three games. Having beaten both Stoke City and Bournemouth, Rodgers' side had an impressive performance at Arsenal just last Monday to secure their third clean sheet of the campaign after a goalless draw. West Ham, however, who have lost their previous two games, destroyed the Merseysiders with three goals from Lanzini, Mark Noble Diafra Sakho after a masterclass of counter-attacking football.
"We were disappointing today. We arrived into the game with confidence high but when you give away a goal so early in the game, it gave West Ham the boost and the lift that they needed, because they have shown in their two games away from home now that they can sit in and defend in a low block well. That seemed to set us back a bit," Rodgers admitted after the game.
The manager said that the second goal conceded was a big blow for his side. But he questioned the referee later decision to dismiss Coutinho.
"We obviously then conceded a second goal, which was difficult to take. All of a sudden we were right up against it. Coutinho getting sent off, which I thought was extremely harsh, set us back. From that first period in the game, we never really got going," he said.
But Rodgers believes that the defeat will serve the team to learn for the mistakes ahead of the next game at Old Trafford, just after the international break.
"At this level, you have to be able to bounce back – and that'll be the job in the next game. We'll learn from it. In both winning and a defeat, we'll always analyse every game, it's not just when you lose. When we've won games and drawn games over the course of the first three, we've sat with the players and analysed the areas where we can improve and the good elements of it," he said.
"We've got seven points out of 12, the players will go away internationally, they'll come back, we'll re-focus again and look to put in a much better performance away from home [at Manchester United]."