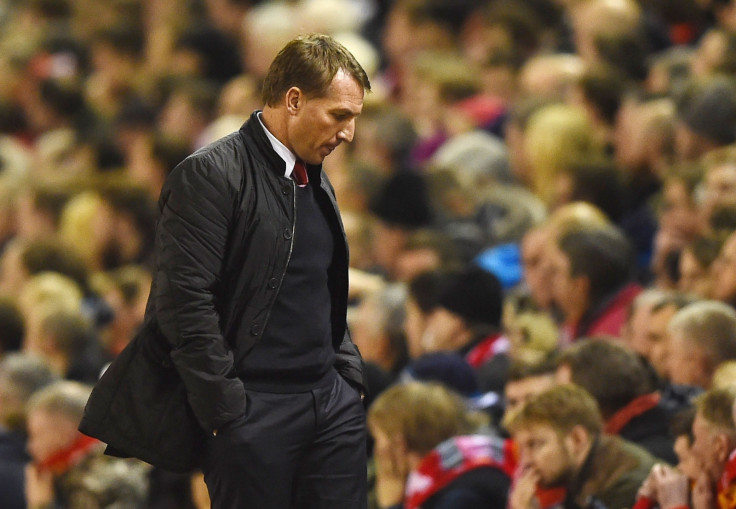 Former Manchester United captain Gary Neville has urged the Liverpool board to back Brendan Rodgers in the transfer market.
Liverpool spent over £100m in the summer transfer window in an attempt to compensate for the loss of Louis Suarez, who joined Barcelona for a fee of £65m.
However those additions have failed to fill the void left by the Uruguayan international with Liverpool 15 points adrift of league leaders Chelsea and seven off third-placed Manchester United, who they meet on Sunday.
United's net spend following the departures of Danny Welbeck and Shinji Kagawa among others still amounted to £120m, three times more than Liverpool's.
And Sky Sports pundit Neville believes Liverpool need to adopt a similar approach if they wish to avoid falling into another slump.
"They obviously sold Luis Suarez for £65m and spent [around] £100m on five or six players, so they spent £40m," Neville said. "That's not even touching the sides of what the big European teams do, and are spending when they're really going for it.
"When you're talking about a big club, and Liverpool winning European Cups over the last 30 years, building a new 65,000-seater stadium, £40m net is not 'going for it'."
Adam Lallana, Alberto Moreno, Emre Can, Lazar Markovic and Mario Balotelli are among the clutch of Liverpool arrivals who have failed to deliver the expected impact on Merseyside.
Rodgers himself has come in for criticism for his decisions in the transfer market but Neville believes the club must show greater impetus to compete with Europe's elite when it comes to spending 'big'.
"They took a star [Suarez] off Brendan Rodgers and he's got five in return and he's obviously picked them so he has to take responsibility for that. And he'll accept that I'm sure," Neville continued.
"Big is going to sign a player for £80m. He hasn't gone big; he's touched the sides a little bit. The net spend is £40m, and I don't see that as big net spend for Liverpool Football Club.
"If they measure themselves in terms of a club winning the Champions League, then they need to spend like one. Then they've got to enter that level and that level is not £40m net spend."