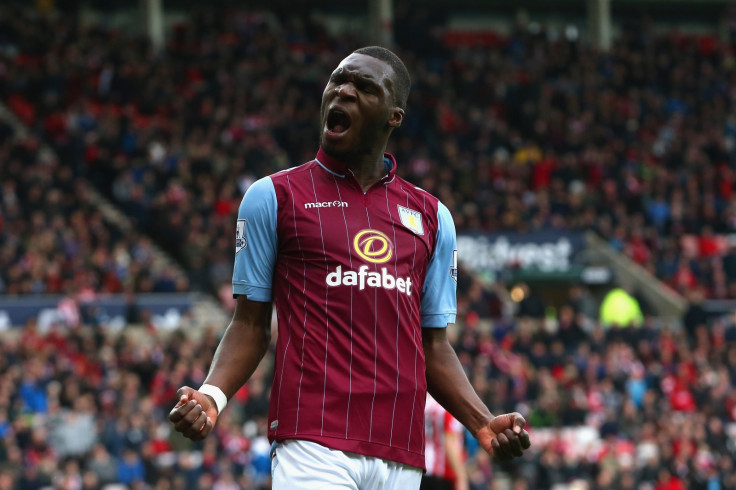 Liverpool manager Brendan Rodgers has claimed new signing Christian Benteke proved against Stoke City that he can adapt perfectly to the Anfield passing style, despite comments from Aston Villa boss Tim Sherwood suggesting the opposite.
Sherwood warned the Belgium star against making the switch to Anfield as believe there was "no point moving to a club where they don't cross the ball".
But following his £32.5m ($50.7m) move to the Merseyside outfit, Benteke said he was ready to prove that Sherwood underestimated him, as he can play with his feet too.
"It is not just about crossing; I can score normal goals, too. I told him I am not afraid about it. If Liverpool bought me, then they know how to use me. Is that aspect of my game overlooked? I think so – that is why I came here and I can show I can play with my feet, too," the Belgium international said, as quoted by Sky Sports.
"I don't believe that and I told him – I spoke with him and I explained to him the situation. I said football has changed and football now is modern and I can adapt," he added.
And Rodgers has now said the Belgian proved in the 1-0 victory over Stoke City on 9 August that he is more than a just a target man.
"The players that we brought in have that character. Look at Benteke up front; people talk about him only being a player that can play off a long ball, but you saw his quality today – his set-up of the game, his movement, his strength, his power and that ability in the air. Of course you should have that at 6ft 4', but he was outstanding today," Rodgers said after the game, as quoted by the club's official website.
The manager also praised the performance of the other Liverpool arrivals, with former Charlton defender Joe Gomez handed his official debut in the left-back role ahead of Alberto Moreno.
"Young Joe Gomez, at 18 years of age, playing against a really good player in Jonathan Walters, I thought he handled it and as the game wore on he became even stronger."
"Nathaniel Clyne has been outstanding since he came in, James Milner also with that experience. And the boys that were on the bench and came on, Firmino and the other guys, have all settled in really well. It's a team that certainly has that personality, but of course you've got to show it in the game and they did that."