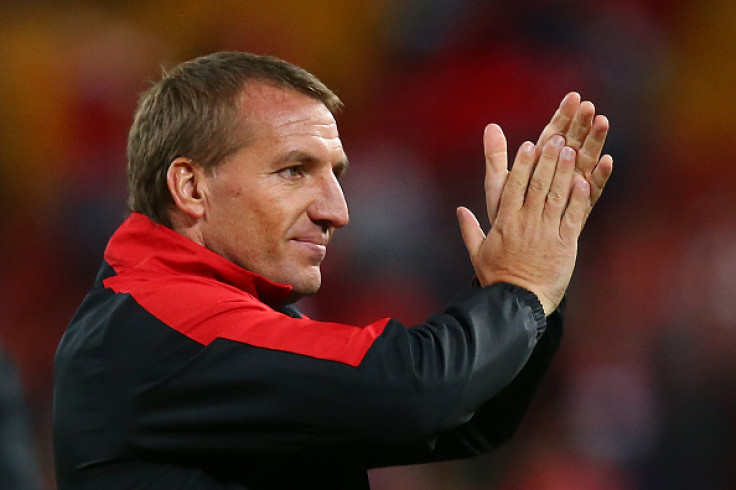 Liverpool chairman Tom Werner has given Brendan Rodgers the owners' complete backing and is confident that the Northern Irishman can lead Liverpool back to the Champions League this upcoming season.
The Reds had a disappointing 2014/15 campaign, which saw them finish in sixth place outside the Champions League places. This was a far cry from the previous campaign, when they came close to winning their first ever Premier League title.
There were calls for a change at the helm, but the FSG Group stuck with Rodgers, and even sanctioned an £80m ($124m) spending spree to overhaul the team and get them ready for yet another challenge, as they target a return to the Champions League.
The Merseyside club's chairman revealed that the club are targeting stability rather than immediate results, but is hoping that the manager can turn their fortunes around after the disappointment last season.
"First of all, we take a long-term view on these matters. We believed in Brendan when he won Manager of the Year for 2013/14. That was only a year earlier when he was awarded that compliment," Werner told the Liverpool ECHO.
"I think our track record demonstrates that our approach and attitude is very much focused on stability. We have demonstrated that both on and off the pitch."
"We do believe Brendan is the right man for Liverpool and the right man to take the club forward. When we hired Brendan we wanted to see improvement," the Reds chairman reiterated.
"Hopefully when we have a conversation in a year's time he will have demonstrated and the squad will have demonstrated that we've regained top form again."
Liverpool spent over £100m ($154m) last summer, but most of their new signings failed to make an impact as the Merseyside club struggled to mount a challenge for a place in the top four. It was compounded by their late season slump that saw them humiliated 6-1 on the final day of last season at the Britannia Stadium.
Rodgers has an immediate opportunity to erase that memory as they prepare to face the same opponents, at the same venue on Sunday, 9 August, in the first game of their Premier League campaign.
The Reds face the Potters this time around with a vastly changed side, and Werner believes that it was necessary for the Anfield outfit to make the necessary additions, which saw them target proven talent rather than players with future potential. This saw the arrival of players like Roberto Firmino, James Milner and Christian Benteke, who are all experienced internationals.
"It was vital that we made strong signings this summer. I don't want to put too much pressure on them because we all know it takes a period of time to settle in at a new club but I think that each one of them has enormous talent. They'll all make a big contribution this season," Werner told the ECHO.
"A Champions League spot is always the target. There are a lot of strong clubs but I do believe we'll be in the mix. I read an interview with Jose Mourinho, who said he believes we'll be in the mix."
"I know that Manchester City, Chelsea, Arsenal and Manchester United have all strengthened their squads too but that doesn't intimidate us. It's certainly very competitive but I regard us as being part of the competition. We are confident that we have the talent and the strategy to deliver," he concluded.