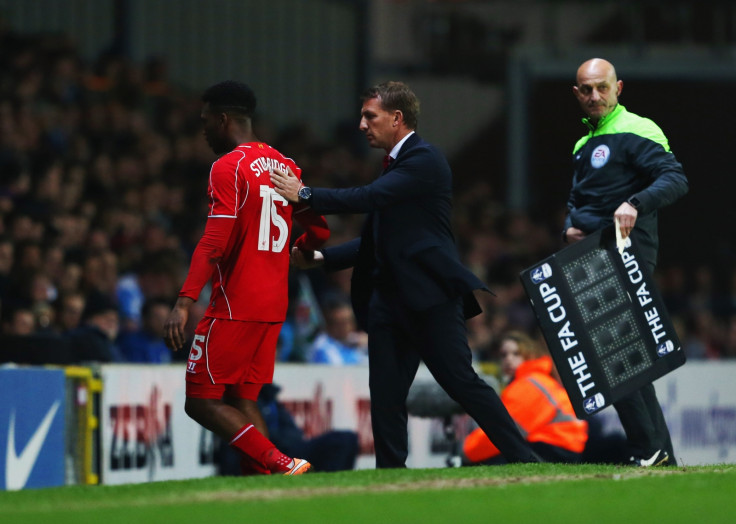 Liverpool manager Brendan Rodgers has suggested most of the players who impressed during the side's goalless draw against Arsenal on Monday night will be in his starting line-up for the next Premier League game against West Ham on Saturday 29 August. The Reds boss also warned that striker Daniel Sturridge will remain out of action several weeks more despite the striker returning to training at Melwood this week.
The Merseysiders will host the Hammers after starting the campaign with a good run of three clean sheets and seven points from three games. Having beaten both Stoke City and Bournemouth in their first two games, Rodgers' side secured a point in their visit to the Emirates Stadium, with Roberto Firmino making his first starting appearances in a line-up that also included Lucas Leiva and new signings Nathaniel Clyne, Joe Gomez, James Milner and Christian Benteke.
Rodgers said that he does not expect to make major changes in his first eleven for the game against West Ham and praised the performances of his new signings as well as Leiva.
"'[There will be] no great changes from the squad that was in place for the last game," the boss said in a press conference ahead of the game.
"[Leiva] came in the other night and did very well. He has good experience, can press the game well and understands that role as well as anyone. I thought his performance level was excellent."
Meanwhile, the manager refused to set a deadline for the return of Sturridge after the striker returned to Melwood following an extended period in the United States to build up his fitness. Sturridge made just 18 appearances last season due to injuries but after Rodgers bolstered his attack this summer with both Benteke and Danny Ings, he is in no rush to force the England international to play.
"There's no timeline on Daniel. He has obviously been away working in America. He has come back and it's just about him working hard now to get somewhere near the level of the group. There's no time on it.
"He came back and looks well – he's really excited and happy to be back among his teammates. We'll just have to take that week-on-week, rather than put any sort of pressure on a time for him."