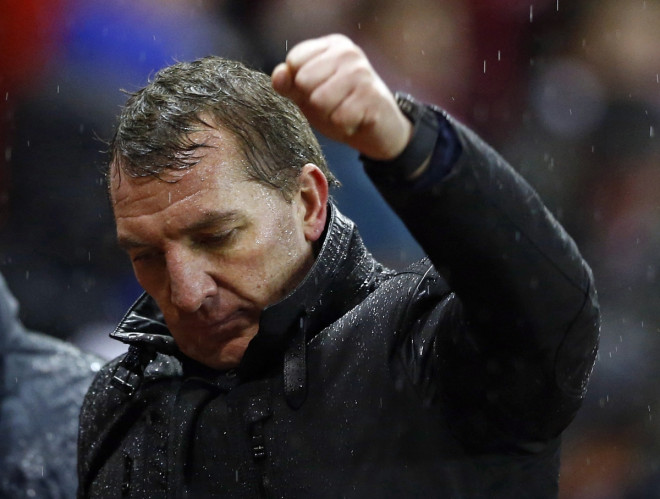 Liverpool manager Brendan Rodgers says the club have laid the foundations for a busy summer transfer window by holding extensive discussions regarding their plans in the off-season.
The Reds finished two points behind champions Manchester City last term and while the club will again pursue the Premier League title next season, they must balance those ambitions with the Champions League having qualified for Europe's elite competition for the first time since 2009.
Rodgers made eight additions to his Liverpool squad last summer and with designs on further progression next season the Northern Irish boss says the club have already begun planning for the window.
"Our work has started already," Rodgers told Liverpool's official website.
"We had a three-hour recruitment meeting. So there is certainly no complacency; we're hungry to succeed here. As much as we've had a good season, we want to go one better next season if we can.
"There's certainly no complacency. You can't take your eye off the ball. This is an ever-evolving league; it gets better every season. We're in a league where there are not just British players - this is a league that is full of world-class players."
Despite stringing together 11 straight league wins, defeat to Chelsea and a 3-3 draw with Crystal Palace saw Liverpool fall short in attempts to claim a first league title for 24 years.
Failure to qualify for Europe in Rodgers' first season at Anfield was followed by an impressive second place finish this term and though the club couldn't back-up their improvement with silverware, Liverpool are intent on drawing the positives from the campaign.
"We need to draw on the positives of this season - of which there are many - and we need to add players that can come and improve us," he added. "That's key for us.
"It's about taking in players that have hunger; you've got to retain your hunger and bring players in of that profile, as well as the other attributes I want, which is the technical capacity in the game and tactical intelligence."