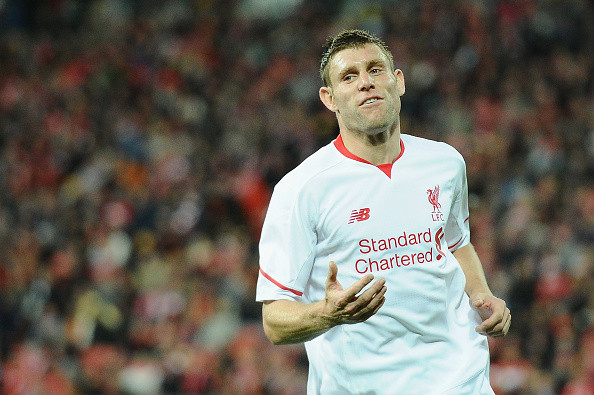 Brendan Rodgers has said James Milner, Danny Ings and Nathaniel Clyne are already proving why Liverpool signed them after the new additions impressed during a pre-season 2-0 victory over Adelaide United on 20 July.
Milner, the former Manchester City midfielder, played alongside Jordan Henderson and Joe Allen in the middle of the park and gave the Reds the lead after an assist from Jordon Ibe.
Having already scored a goal in the 2-1 win over Brisbane Roar, Rodgers praised his quick impact into the team.
"James has given us so much, his influence on the team is huge already on and off the field. An outstanding footballer; as you see, his tactical idea of how to press the game is very good," the manager said in the press conference after the game.
"Players like him and Nathaniel Clyne, who was outstanding tonight as well. James has shown why we brought him to the club, his energy, his quality and his ability to score a goal. He has got another goal tonight and gone close a couple of times. He's an outstanding player."
Ings, who had replaced Divock Origi in the second half of the game, opened his Liverpool account with the second goal of the game, following a pass from Clyne.
Rodgers urged patience with the former Burnley forward, but hopes his first goal with the Reds gives him confidence ahead of the new season.
"I think it'll do well for Danny's confidence. He's come in and worked very hard. He knows he's a work in progress and coming into a club of this stature, it'll take time. He came into the game and really threatened in behind," Rodgers said after the game.
"It was an excellent run by Nathaniel Clyne and he's given him a dead-weight pass. Then he had a decision to make – does he take it early or does he have the confidence to go around the 'keeper and slot it?
"He did that very well. When you get goals in pre-season, it gives you that confidence, so I am delighted for him."