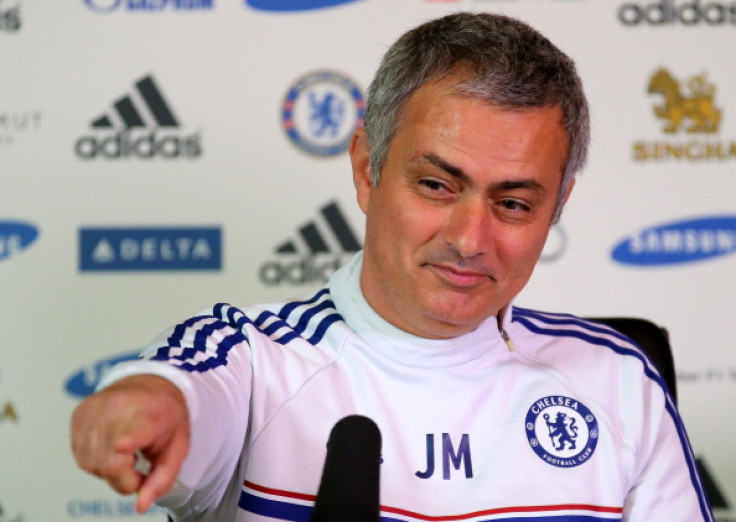 Chelsea manager Jose Mourinho has revealed that title rivals' summer spending during the ongoing transfer market does not upset him, and admitted that he is happy the way Chelsea are going about their business in the off season.
The Blues have made just two signings thus far, with Radamel Falcao arriving on a season-long loan to replace Didier Drogba and Asmir Begovic joining from Stoke City to replace Petr Cech, who joined Premier League rivals Arsenal.
On the other hand, Chelsea's potential title rivals for next season Manchester United and City have started flexing their financial muscle as they look to close the gap on the league champions.
The Red Devils have already completed four signings with Memphis Depay, Morgan Schneiderlin, Bastian Schweinsteiger and Matteo Darmian arriving at Old Trafford this summer, while Louis van Gaal has hinted that there will be further additions as he is still not happy with the balance of his squad.
Manuel Pellegrini's side have recently completed a reported £49m ($76.4m) deal to bring Liverpool star Raheem Sterling to the Etihad Stadium, and according to the Mirror, they are still linked with big money moves for other players like Wolfburg's Kevin De Bruyne.
Liverpool have also been busy in the transfer market making six signings as Brendan Rodgers looks to get back into the top four, while Arsenal are the only side in the top four to have made just one signing, that of Cech. Arsene Wenger has hinted that the Czech Republic international could be the only addition to the squad this summer.
"It doesn't upset me. I'm happy with the way that we are doing things I am happy with the challenge of fighting against this power," Jose Mourinho said from Chelsea's pre-season base in Montreal, as quoted by the Guardian.
"I told the players that we are the same team and the others are not the same team. I cannot stop opponents to make an assault to the banks and spend millions and millions. I cannot stop that. I cannot stop [that] the others have a feeling that we are playing against the champions."
"The others are spending. The others are buying a lot to try to be better than us and the fact that we are the same – we are changing a goalkeeper for another one, a striker for another one," the Portuguese manager explained.