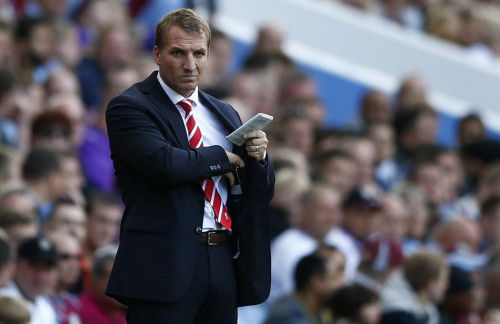 Brendan Rodgers has said Liverpool have made progress since he was appointed as the Reds' manager before the start of the last season.
The Reds travel to West Midlands on Sunday for their Premier League fixture against West Bromwich Albion. In the same fixture on the opening day of the 2012/13 season, Rodgers' side had suffered a 3-0 defeat against the Baggies at the Hawthorns.
The former Swansea City manager spared a thought to his first league game in-charge as manager of the Merseyside club, placing emphasis on the progress his side have made since that defeat.
"We've grown. Over the course of 18 months, we've implemented a method to our play. We have become a team. We're understanding the game much better in terms of how we want to work and how we want to play," Rodgers explained.
"If I look back at my time here over the last 18 months, I look back at the first game we played against West Brom. It's ironic that we play them this weekend. Where we were at then, we had some talented players but we were very much an individual group."
"The important trait in any successful team is character, and we have got that in bucket loads. It's something that makes me very happy, but we've still got a way to go," he added.
The Reds have made significant positive strides under the Northern Irishman's stewardship. They have already won 14 matches out of the 23 played this season, two less than what they won throughout the previous campaign.
Liverpool will go into Sunday's game buoyed by their 4-0 victory against neighbours Everton in the Merseyside derby during the midweek league clash on Tuesday.
They sit fourth in the league table with 46 points from 23 games, seven behind leaders Manchester City. The Reds are the second highest scorers in the league with 57 goals so far in the current campaign.
"My focus is only on us and respecting every opponent that we play. We go to West Brom, with a new manager they will be very keen to get that first win, so we know it will be a very difficult match for us," the 41- year-old explained.
"We'll be ready and prepared. We're coming off the back of an outstanding performance and we'll look to carry that on into the weekend."