The Brexit breakthrough: Theresa May's Cabinet back historic divorce deal from European Union
Prime Minister emerged from a marathon five-hour Cabinet meeting to say agreement had been reached.
British Prime Minister Theresa May says her Cabinet has backed a draft Brexit deal with the European Union after an "impassioned" debate.
May emerged from a marathon five-hour Cabinet meeting to say agreement had been reached.
She said: "This is a decisive step which allows us to move on and finalize the deal in the days ahead. I firmly believe with my head and my heart that this is in the best interests of our entire United Kingdom."
Having cleared the all-important hurdle May will now have to confront anger and dissent among pro-Brexit MPs. The Brexit-backers are furious about a draft divorce deal with the European Union, which they say will leave Britain bound by EU rules and some have hinted they plan to challenge her leadership.
Pro-Brexit Conservative Conor Burns told Sky News that "there comes a point where if the PM is insistent that she will not change the policy, then the only way to change the policy is to change the personnel."
Earlier in the day May claimed that a draft divorce agreement with the European Union "takes us significantly closer to delivering what the British people voted for" when they decided to leave the bloc.
May told the House of Commons that the deal means Britain will "take back control" of its laws and borders "while protecting jobs, security and the integrity of our United Kingdom."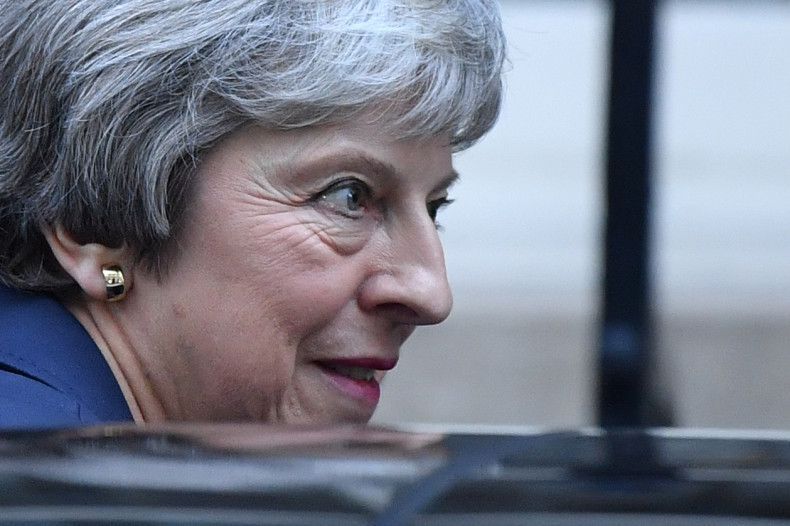 At the European Union, Austrian Chancellor Sebastian Kurz is welcoming the draft Brexit deal and says government ministers from Britain's 27 EU partners could meet next week to take things forward.
Kurz, whose country holds the EU's rotating presidency until the end of the year, told reporters in Vienna Wednesday that "the result is a good one."
He said he spoke to EU Brexit negotiator Michel Barnier and British officials overnight and wants "to warmly congratulate them on their negotiating success."
If progress is made among the EU ambassadors and in Britain, a meeting of EU ministers has been penciled in for Monday. Kurz said EU presidents and prime ministers could meet after that.