The Liberal Democrats will fight their next general election campaign on the platform of bringing the UK back into the European Union. Party leader Tim Farron has said that the vote to take Britain out of the EU held on Thursday, 23 June, represented "a howl of anger" at the political class but believes people should be given a chance to reconsider.
Farron told BBC News today that while he accepted the result of the referendum, it is the duty of politicians to fight for what they believe. Labelling what the Leave campaign called "Project Fear" as "Project Colossal Understatement", as a result of the collapse of the pound and the stock market on Friday, Farron confirmed the Lib Dems as the first major party to commit to returning to the EU.
His party had previously hit out at the "cheap bus slogans" used by the Leave campaign, whose leaders are increasingly walking back on pledges they made before the referendum, leaving voters feeling "betrayed".
In a statement published early this morning, Farron said: "For many millions of people, this was not just a vote about Europe," he said. "It was a howl of anger at politicians and institutions who they felt were out of touch and had let them down.
"The British people deserve the chance not to be stuck with the appalling consequences of a Leave campaign that stoked that anger with the lies of Farage, Johnson and Gove.
"The Liberal Democrats will fight the next election on a clear and unequivocal promise to restore British prosperity and role in the world, with the United Kingdom in the European Union, not out. If you agree with us, join us to make this happen."
The next general election is due in 2020, as part of the fixed five-year election cycle. However, chatter around Westminster increasingly seems to point towards a snap election being called either for the end of this year, or for some time in 2017.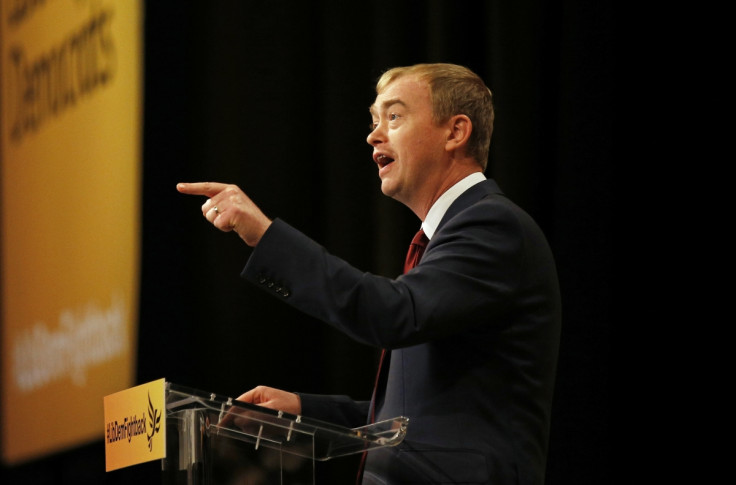 Another spokesperson for the Lib Dems said: "In 24 hours the cheap bus slogans of Farage, Johnson and Gove are unravelling. On £350m for the NHS, on immigration, it is clear that they will fail to deliver what people thought they had voted for.
"Once again, people will feel betrayed by out-of-touch politicians. The Liberal Democrats are the only party united behind a future for Britain inside the European Union."