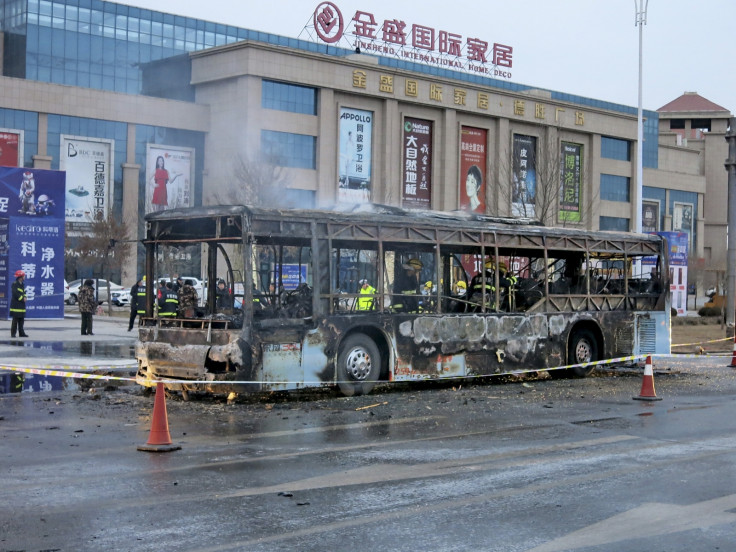 At least 35 people have been killed when a passenger bus caught fire and burst into flames after crashing into a barrier on a highway on Sunday morning (26 June) in Central China.
The bus carrying 56 people crashed in Yizhang county's Hunan province, Xinhua news reported. About 21 wounded passengers have been sent to hospitals and rescuers were still scouring the accident site. The bus driver has been detained.
Pictures and video posted by state broadcaster CCTV news showed thick black smoke billowing out of the bus. The county authorities said leaked oil following the crash must have got ignited leading to the fire.
Traffic accidents are common in China which according to the World Health Organization, claim around 250,000 lives each year.
In recent years, frequent bus fires in the country have resulted in multiple fatalities. In 2014, at least 38 people were killed when a van carrying inflammable liquid hit a bus in Hunan province, state media reported.