Premier League clubs will no longer be able to sign the best young talents from the continent following Friday's historic EU referendum outcome. The UK voted by 52% to 48% to leave the EU in a momentous decision that will impact heavily in the world of sport.
Current Fifa regulations on the status and transfer of players prohibits players under the age of 18 from moving clubs. However, an exemption to the rule allows transfers to take place within the territory of the EU if the youngster in question is aged between 16 and 18.
Clubs from across the country have benefited from this exemption. Arsenal players of the past, present and future in former captain Cesc Fabregas, current first-team star Hector Bellerin and Under-21 captain Julio Pleguezuelo all joined the Gunners as 16-year-olds from Barcelona.
Manchester United signed Adnan Januzaj from Belgian side Anderlecht at the same age, with Dutch talent Timothy Fosu-Mensah, who broke into the first team last season, another whose move was permitted by the Fifa exemption.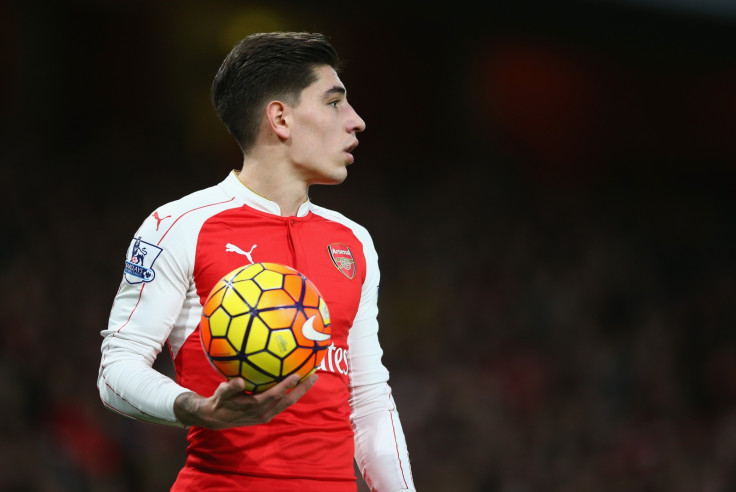 A break from the EU could see Premier League clubs lose that privilege, however.
Should the UK seek to remain part of the EEA (European Economic Area) where free movement still applies, that particular piece of Fifa legislation (Article 19) on the status of transfers of players would remain intact; clubs would remain free to cherry pick (or, at least, try to) emerging talent from across the continent.
Should the UK rejoin the European Free Trade Association (EFTA) like Switzerland, that Fifa exemption could become void. Antonia Torr, an immigration specialist at London-based law firm Howard Kennedy explained more to IBTimes UK.
"In this case, it would be up to the UK to negotiate bilateral trade agreements that would bring free movement rules into effect. Fifa's Article 19, in its current incarnation, does not apply to this option, because the UK would be out of the EU and EEA and only in EFTA."
Should the UK resist those options and cut ties completely, clubs will lose that exemption benefit.
Such a move would conceivably hand the advantage to the likes of Barcelona, Real Madrid, Bayern Munich and Paris Saint-Germain. Without the lure of the Premier League and its financial incentives, clubs on the continent would be free hoover up the continent's exceptional young talent unchallenged by their English counterparts.
Arsenal and Manchester United are not the only clubs to have benefited from the Fifa exemption. Manchester City's elite development squad is littered with talent plucked from Spain including Brahim Diaz, Angelino and Manu Garcia.
While Chelsea's youth ranks are blessed with some of England's brightest prospects in those age groups, one of their most promising players, Charly Musonda, joined the club from Belgian side Anderlecht as a 15-year-old in 2012 after turning down Barcelona. Ecuadorian Josimar Quintero, formally of the Catalan giants, also made the move to Stamford Bridge at 16.
Liverpool have also benefited from an exodus at La Masia, having signed Sergio Canos in 2013. Pedro Chirivella, who penned a new contract on Merseyside earlier this year, was purloined from Valencia.