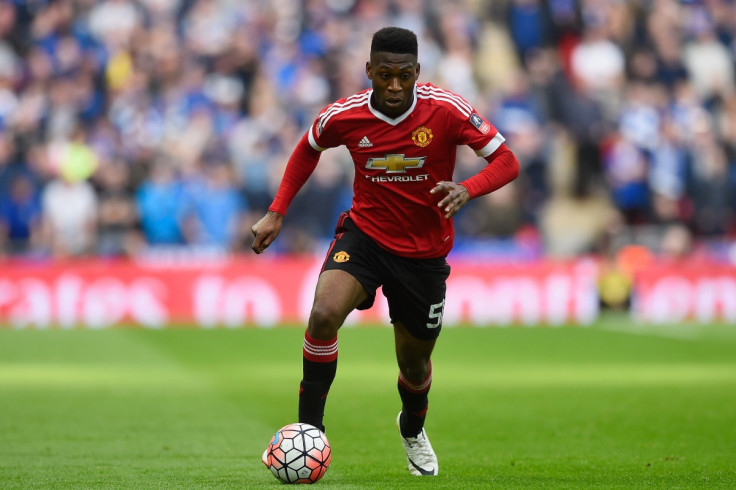 Timothy Fosu-Mensah is relishing the prospect of working with Jose Mourinho. The 18-year-old defender was handed his debut under Louis van Gaal earlier this year and has revealed he is already looking forward to playing under the new Manchester United boss next season.
The Dutch youngster is among a batch of talented young players in the United squad who were handed their first-team debut by Van Gaal. Fosu-Mensah admits he learnt a lot from his recently departed countryman and is eager to work with Mourinho, too.
"I've never heard a player speak badly about Mourinho," the United defender said, according to Voetbal International. "I'm curious – I want to develop into a top player for Manchester United under him. That's the next step in my plan."
Fosu-Mensah also admitted he is lucky that he will soon have been coached by two Champions League-winning managers during his brief United career. "You're 18 and you've had Van Gaal and Mourinho as your managers," said Fosu-Mensah, who joined United from Ajax in 2014. "Really, it's unbelievable."
Fosu-Mensah was fulsome in his praise of Van Gaal, despite the criticism that surrounded him in his last days as United's boss. "I can only speak for myself and, for me, Van Gaal was good, the best I ever had," he said.
"Yes, he was present and he talked a lot, but he was like that with everyone, with the aim of improving you as a player. He succeeded in doing that with me. I can notice that about everything."