The UK's relationship with India is more important than ever as Brexit looms large.
That is the message of a delegation of 18 British technology companies led by London Mayor Sadiq Khan visiting India on a trade mission.
India is critical to the Conservative government's plans to show that it can secure post-Brexit trade deals with non-European Union countries, given the historical links between the two nations and the huge growth potential of Asia's third-largest economy.
The importance of India to the UK was underlined when Theresa May chose to visit the country as her first destination outside Europe since becoming prime minister last November. The British Deputy High Commission in the southern city of Bangalore told IBTimes UK that Britain maintained a greater than ever diplomatic presence in India, with 960 staff working across the country to strengthen ties between the two nations.
Recent diplomatic overtures have focused on deepening business and technology ties. Indian IT giant Wipro, which already employs around 1,800 people in London, this week announced plans to open a new 13,000-square foot office in the UK capital, to follow similar major investments announced by the likes of Google, Apple and Facebook.
Indian foreign direct investment to London has grown by nearly a quarter over the past decade and has created around 4,600 jobs, with the tech sector accounting for half of the total investment. Britain, meanwhile, is the single largest G20 investor in India and supports close to 800,000 jobs in the country.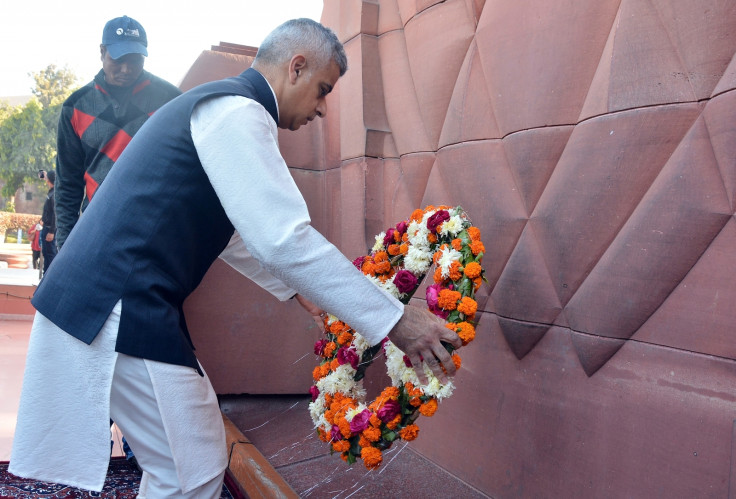 "We believe in India," said Dominic McAllister, British deputy high commissioner in Bangalore. "India is one of the fastest growing economies and the UK wants a stronger, wider, deeper relationship across trade, investment, education, research and culture."
Bangalore has become an important IT base for several countries, with Indian firms among the top IT service businesses in the world. London & Partners, the Mayor of London's investment agency, announced that it would be opening an office in Bangalore to promote a city-to-city partnership with London's tech sector.
"We focus on IT, life sciences, healthcare and the aerospace industry, which are the strengths that Bangalore has. Those strengths are mirrored in London as well," McAllister explained.
"London is the entrepreneurial, innovation and start-up capital of the UK and in many ways we talk about Bangalore in the same terminology."
David Slater, director of international trade and investment at London & Partners, said the UK's impending exit from the European Union would not diminish the status of London as an outward-looking global city and a hub for business and innovation.
"We're sticking to let's not get carried away with a lot of the what-ifs around politics, let's stick to the fundamentals of business," he said.
"The fundamentals are there – the talent that is available through our universities, the talent that comes in and out of London. And whatever the process of immigration of EU nationals post Brexit, it won't be any different to what's already happening for Chinese, Americans, Japanese nationals, of which there are already many thousands living and working in London."
Several Indian companies see London as a gateway to doing business in the European Union – a gateway that is about to shut due to Brexit. Slater dismissed concerns that tech companies would be less inclined to invest in London due to the break between the UK and the EU.
"If you're a digital services company and you want to do business in Germany or France, guess what you've got to go register there," he explained. "So post Brexit what will the difference be? You'll still have to register there and do business as a German company or French company.
"Yes, we'd like to know what the terms of Brexit are as soon as possible so we can get on with it and we want to reassure business, but it seems to be going in the right direction. I think there'll be clarity sooner than later which will be helpful to all," Slater added.