Brit Awards 2016: 'Phenomenal' David Bowie tribute led by Gary Oldman, Lorde and Annie Lennox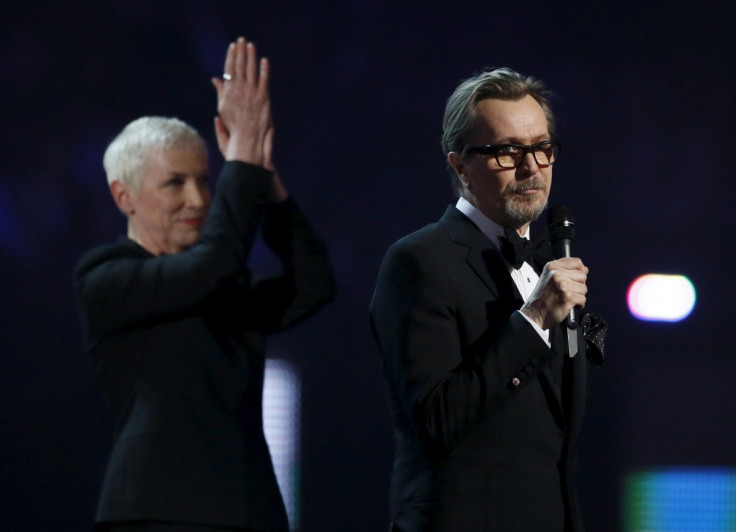 Annie Lennox, Lorde and Gary Oldman have been applauded for their touching tribute to late musician David Bowie at the Brit Awards 2016. Taking place at London's O2 Arena on 24 February, the trio shared fond memories of Bowie and celebrated his legacy with a medley of the iconic singer's greatest hits.
Leading the way, Lennox, 61, introduced the tribute with a heartfelt message remembering Bowie's musical genius. The Scottish singer said: "For me, it's impossible for me to mention Bowie's name in the past tense. Everything he represented as an artist was and always will be vital and incredibly present. As a cutting-edge artistic genius, he continues to live on through his music. ... There was no one and nothing else like him. He was truly unique. The legacy of his extraordinary sound and vision will be loved and revered for as long as the earth still spins."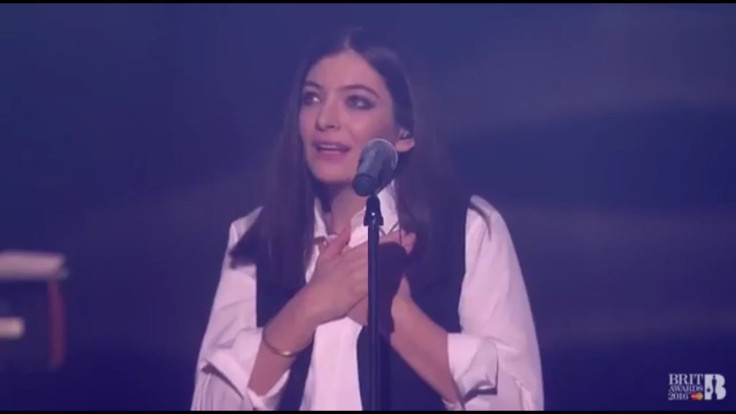 Hollywood star Oldman, who was close friends with Bowie, then took over from Lennox and proceeded to deliver an epic speech in which he recalled moments from the singer's last few months. The actor said: "I can share with you that he faced his illness with dignity, grace and customary humour, even in dire circumstances. When he wrote to tell me he had cancer, he said 'the good news is I have my cheekbones back'. David, you were mortal but your potential was superhuman and your remarkable music is living on. We love you and we thank you."
Bowie, who died on 10 January 2016 following a battle with cancer, was then honoured with a musical tribute from band members whom he had performed with for many years, including pianist Mike Garson, bassist Gail Anne Dorsey, and guitarists Gerry Leonard and Earl Slick.
The band members were then joined on-stage by New Zealand singer Lorde, 19, who sang Life On Mars, one of Bowie's most iconic songs. Bowie was known to be a huge fan of Lorde's music and requested to meet the singer at a benefit honoring actress Tilda Swinton in 2013.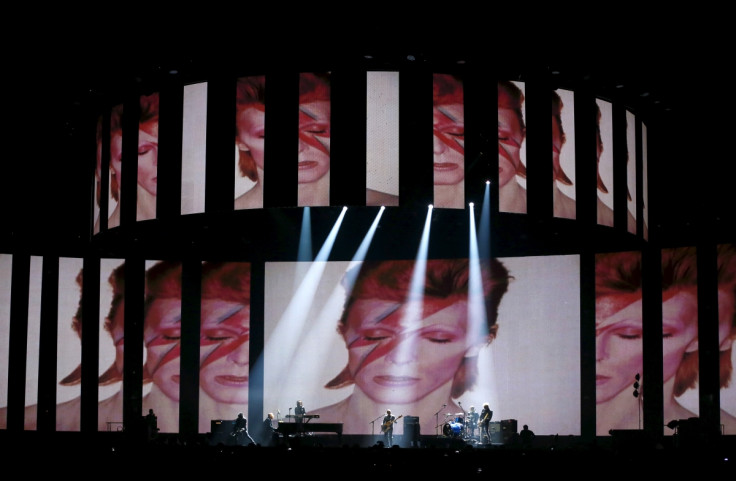 Heaping praise on the emotional tribute, BBC Radio 1 DJ Nick Grimshaw tweeted: "That was a fabulous tribute to Bowie. And that's not easy to do @lorde - you were perfect," while DJ Annie Mac said: "Well done @lorde for taking on the insurmountable task of singing a Bowie song at the Brits - u made me cry."
One viewer commented on Twitter in reference to Lorde: "That was a phenomenal tribute to #Bowie! She was great but what a band! Wow!" while another chimed in: "Annie Lennox and Gary Oldman's speeches about Bowie were so elegant and beautiful."
The Brit Awards 2016 saw Adele win four awards including the coveted album of the year for 25 while James Bay won British male solo artist.
Watch Lorde tribute David Bowie with Life On Mars at the Brit Awards 2016:
© Copyright IBTimes 2023. All rights reserved.