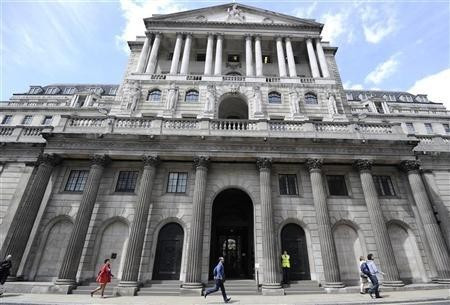 Britain has tabled easier rules for non-European Union banks operating in the country, which complements London's bid to become a major yuan hub that would invite China's banking sector to the capital.
Britain's banking watchdog, the Prudential Regulation Authority (PRA), has released a consultation paper proposing that international headquartered banks can operate in the UK either as subsidiaries or branches - the latter offering considerable compliance concessions.
"A subsidiary is a separate legal entity from its parent, and as such requires its own governance and risk management, as well as meeting capital and liquidity requirements in the United Kingdom," according to the document.
"A branch forms part of the same legal entity as its head office, and therefore will have not have its own capital base or board as this is covered in the head office, though local governance is required."
Previously international banks were required to register as standalone subsidiaries, adhering to specific capital and liquidity requirements, which is a costly proposition.
Under the new arrangement, the responsibilities for prudential supervision of branches are split between the supervisor where the bank is headquartered and the PRA. However, the parent bank should meet the required threshold conditions set by the PRA to become eligible for opening branches in the UK.
Nevertheless, non-EU banks wanting to take deposits in the country would still have to set up subsidiaries and face stricter rules.
At present, there are 145 branches of international banks operating in the UK, accounting for 31% or £2.4tn ($4tn, €2.9tn) of the total assets of the UK banking system. That is equivalent to around 160% of annual UK GDP.
"The UK is one of the most open places for banks to operate in the world and we want that to continue," said Andrew Bailey, CEO of PRA.
"It is important that we get the right balance between maintaining our place as an open financial market while delivering our statutory objective of promoting safety and soundness in the firms we supervise. This is crucial for the stability of the UK financial system."
Targeting Chinese Banks
Britain is looking to establish London as a major yuan hub outside China; the currency poses stiff competition to the US dollar as global medium of exchange.
Britain and China are already holding talks about setting up a clearing bank in London for China's currency.
The move is expected to expand the Chinese currency's footprint beyond Hong Kong, where more than 80% of yuan trade settlement transactions are handled at present. In addition, it would prompt many European companies to adopt the yuan for trade.