Billions of pounds of funds from Britain's overseas aid budget intended for the world's poor have been spent on western consultants, an investigation has revealed.
International development secretary, Priti Patel, will review all foreign aid contracts after analysis showed that consultancy spending had doubled to £1bn ($1.26bn) a year since 2012, with British companies overcharging across the sector.
One think tank charged £10,306 ($13,000) to write a single blog post and two consultants were each paid £12,000 ($15,000) to produce a six page paper on disaster resilience, The Times revealed, after an analysis of more than 70,000 financial transactions.
The newspaper said Patel is looking at making aid suppliers publish all contracts and that she "will not "tolerate the profiteering by those who have created an industry out of the suffering of the world's poorest".
The Department of International Development claims it has cut consultancy spending by 98.9% since 2009, but the investigation reports that fees paid to 265 consultancy companies and payments to 273 other organisations for "technical and advisory services" increased from £501m ($633m) in 2012 to £931m ($1bn) last year.
In 2014, Dfid paid £26,000 ($32m) to hire Krishnan Guru-Murthy, the Channel 4 News presenter, and £14,000 ($17m) to hire BBC broadcaster Zeinab Badawi to moderate sessions at a two-day aid conference in Mexico.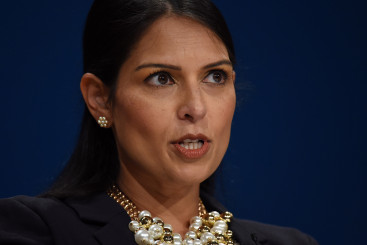 Guru-Murthy said he did not know Dfid was footing the bill and he would give his £12,750 ($16m) fee, minus tax already paid, to an international development charity. Badawi declined to comment.
The UK spent £12.2bn ($15.4bn) on overseas aid last year, or 0.7% of GDP. Out of £38bn ($48bn) in aid payouts that were disclosed publicly between 2011 and 2015, the UK has spent £3.4bn ($4.3bn) on consultants, with British organisations winning two thirds of the contracts.
During this period, 10 contractors have seen the value of contracts increase by £145m ($183m), amid warnings from insiders that performance was often not properly assessed.
A Dfid spokeswoman told The Times that consultancy spending had grown in line with aid expenditure and the department was "examining how we can increase scrutiny of contractor spending". It was "one of the most transparent development agencies in the world" but that it "can and will do more", she added.