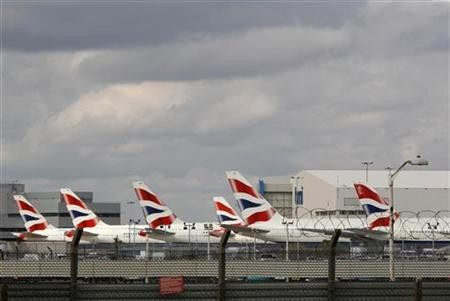 Shares in British Airways were up on the FTSE 100 this morning despite the start of yet more strikes after talks to resolve a long running industrial dispute collapsed.
Cabin crew are to strike for five days, with one of the main grievances being the decision of BA to withdraw travel concessions from workers who went on strike earlier this year.
Trade union Unite has called the actions of the airline "vindictive", however the cabin crew workers are also striking over wages, job cuts and working conditions.
British Airways has said the changes are necessary to return the airline, which just announced annual losses of £531 million, back to profitability.
BA CEO Willie Walsh has accused the British Airlines Stewards & Stewardesses Association (BASSA), a part of Unite, of waging a "guerrilla campaign" against the airline and pointed out that while cabin crew were striking, BA's pilots and engineers had agreed changes almost a year ago.
Mr Walsh also took aim at Unite joint leader Derek Simpson for using Twitter to post updates on the dispute during what were supposed to be confidential talks.
Should the current dispute not be resolved two further strikes are planned.
By 08:53 shares in British Airways were up 1.33 per cent to 191.00 pence per share.