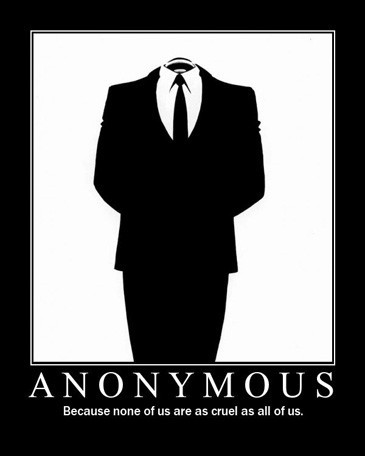 Home Secretary Theresa May has confirmed that the UK government is proceeding with its plans to grant police the power to block "trouble makers" from social media sites such as Twitter and Facebook despite the Anonymous collective's "warning" not to do so.
According to the Press Association, May confirmed that the government has already had "face-to-face" meetings with numerous companies including Twitter, Facebook and Blackberry regarding its plans to instigate the new social media bans policy.
"I did indeed meet with Twitter, Facebook and Blackberry and met them with representatives from Acpo (Association of Chief Police Officers) and the Metropolitan Police," May was reported as telling the House of Commons, the Press Association reported May as saying.
"We discussed a number of matters, both how the police can actively use social media networks, but also the companies looking at the terms and conditions they have and when they might be taking people off the network because they might be breaching those terms and conditions.
"Subsequent meetings have been held on a one-to-one basis between the police and the individual companies."
UK Prime Minister David Cameron originally announced potential plans to grant police the power to ban users from social media during a Commons debate just after the August UK riots.
"[W]hen people are using social media for violence we need to stop them. So we are working with the police, the intelligence services and industry to look at whether it would be right to stop people communicating via these websites and services when we know they are plotting violence, disorder and criminality," commented Cameron.
The potential plans were met with wide-spread criticism and the hacker collective Anonymous soon issued its own attack on the policy.
"UK prime minister David Cameron is calling for restrictions on internet usage (especially social networks). We're watching this situation," read the first message, on the group's AnonymousIRC Twitter account.
The tweet was later followed with another message from the Anonops account linking to an article on AnonOps news site about the PM's plans.
The group's looming threat led to speculation that the collective may enact a revenge attack against the UK government should it proceed with its plans.
To date the group has hit a number of high-profile targets. The Turkish government has been a regular target for its plans to increase the government's control over the internet. The group has also enacted a number of attacks in Brazil, Spain, the UK and U.S.
At the time this article was written Anonymous had not issued a statement addressing May's comments.