The British jihadist Sally Jones, who was dubbed the White Widow, has reportedly been killed in a drone strike in Syria.
The Sun reported how the CIA had told the British government in June that the US Predator strike close to the Syrian border with Iraq had killed Jones.
But news of the killing has been kept quiet amid fears her 12-year-old son Jojo may also have been killed. Sources told the paper that the attack would have been called off if he had been in danger.
She was known as Britain's most wanted woman and was a recruiter for the brutal Islamists.
A Whitehall source told the Sun: "The Americans zapped her trying to get away from Raqqa. Quite frankly, it's good riddance."
Meanwhile, a Whitehall source told The Times: "The premise that Sally Jones and her son are dead is probably accurate".
With coalition forces targeting the Isis capital, she was believed to have been heading toward the Syrian border settlement of Mayadin.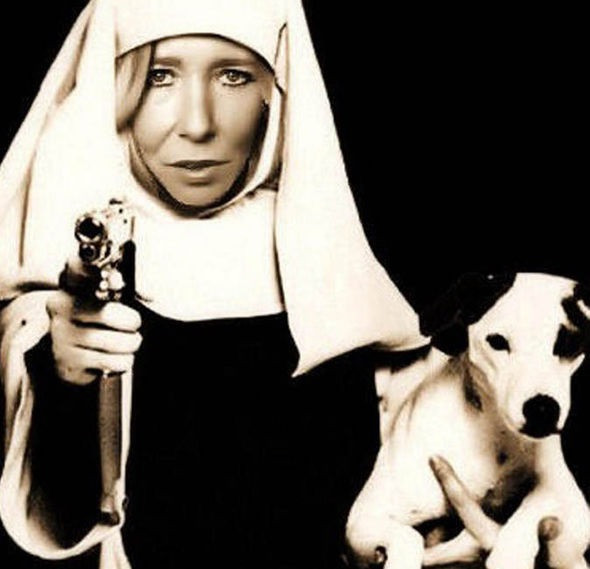 Jones left her home in Chatham, Kent, with Jojo in 2013 to join Isis in Syria and reportedly would use him as a human shield. The boy - now named Hamza - is believed to have been forced to execute prisoners during his time there.
She was a high priority for the Pentagon as she was thought to have masterminded dozens of terror plots. Her husband, Junaid Hussain, 21, from Birmingham, whom she followed was another senior Isis member and was killed in a drone strike in Raqqa, in August 2015.
She was accused of calling on women in London, Glasgow and Cardiff to commit terror attacks during Ramadan. Jones was reportedly desperate to return to the UK but her Isis comrades forced her to stay. More than 18,000 people signed a petition calling for her to be blocked from returning to Britain.