British Jews may be forced to rethink their future in the UK in the face of increasing criticism of religious practices including circumcision, religious schools and ritual slaughter, according to a prominent figure at the London-based Beth Din religious court.
David Frei, a British-born barrister and registrar at the Beth Din since 1999, has warned of a growing trend of anti-religious sentiment in Britain that has followed record levels of atheism and Islamist terrorist atrocities in Europe that have turned people against faith – be it Judaism, Islam or Christianity – as a whole.
He fears the British government will look to crack down on religious freedom in the UK in response to public opinion. He also believes the Jewish Orthodox community will resist any attempt to legislate against customs such as kosher meat, Jewish yeshivas or the practise of circumcision, which is mandated in the Torah.
"I think there are genuine fears at the moment in any number of areas – including circumcision and ritual slaughter – that the state may one day take a more interventionist role and it is very disturbing. At one point or another Jews will have to evaluate their future in the country if this was to happen," Frei told IBTimesUK in a wide-ranging interview published on 28 January.
"There is a very secular wave that is washing over this country at the moment. There is no question that fewer people than ever before believe in God. The opinion polls will show you that 30 or 40 years ago, the vast majority of people believed in God and now the vast majority don't."
Frei spoke as part of an IBTimesUK investigation into the role of Sharia courts in Britain in the face of criticism by both the government and independent politicians such as Baroness Cox. Beth Din has operated in the UK in one form or another for some four centuries and today still officiates in cases of Jewish divorce, which has a starkly different form to divorce under British civil law.
Beth Din has so far escaped the scrutiny that Sharia has fallen under in recent years, with critics arguing Islamic divorces discriminate against women – who, unlike men, have to go through the Sharia divorce court process and get permission from male relatives. Men are permitted to divorce their wives verbally.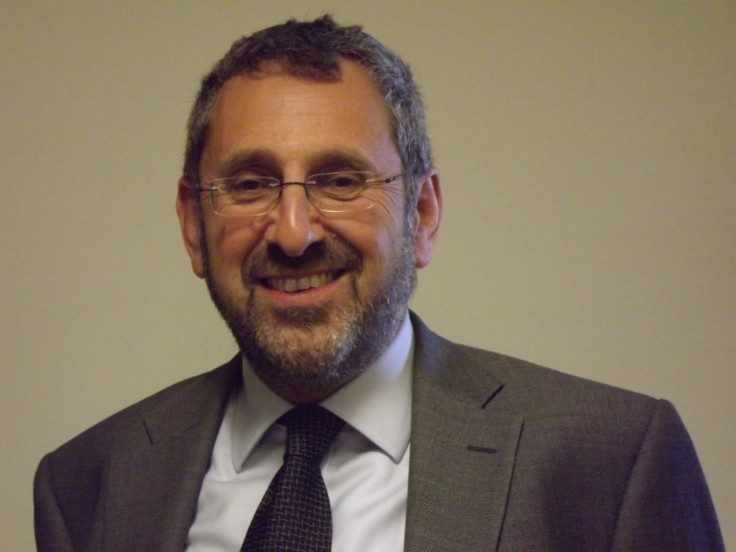 It is argued that Jewish divorce law is similarly discriminatory in that it requires the husband to give his consent to a divorce, which cannot go ahead if he refuses. This has led to the phenomenon of so-called "chained women" in Britain, unable to remarry as their estranged partners refuse to agree to the divorce. But speaking this week, Frei said Jews knew what they were getting into when they had an Orthodox marriage.
He said: "People are voluntarily taking upon themselves additional restrictions because they believe in it. The reality is that if you are a religious Jew, the way that you think marriage is performed is platform X and divorce platform Y. And what is wrong with that?
"That is a restriction that [they have] taken upon [themselves]. That is what you believe in, your value system. That is not a threat to any society."
In this, and in practices such as circumcision, religious schools and kosher meat, Frei said it was not the role of the government to impose on the personal religious beliefs of its citizens.
He said: "The purpose of the state in my view [is] not to impose cultural values on a minority which has its own cultural values and which does not clash, fight or inflict violence on anybody else. We are a law-abiding community. We are people who have given a full and valued contribution to British society, so why should the state come barging in and tell us what we can and can't do in terms of matters of personal religious belief."
On religious schools, Frei said hostility appeared to have come from the rise in extremist Islam and attacks in Europe and further afield, a link that he felt was unfair.
He said: "Very shortly after the most recent attacks in Paris, the first letter I read was about chucking out religious schools and I thought is there any evidence that any of these terrorists had ever actually attended a religious school? I don't think so. They are better off asking to shut down the internet, because that is causing it rather than religious schools."