British prosecutors 'deleted key emails' linked to Julian Assange investigation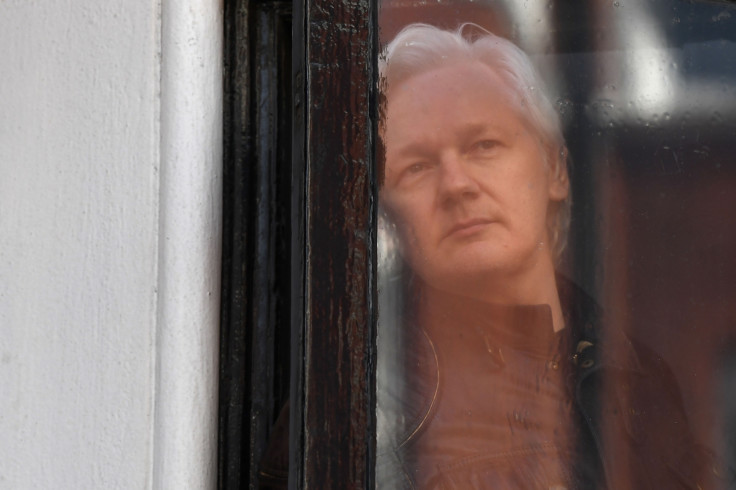 KEY POINTS
Lawyer in question allegedly asked Swedish prosecutors not to fly to the UK.
New two-day CPS tribunal is set to take place Monday (13 November).
Key details have emerged slowly from Freedom of Information (FoI) requests.
Emails sent between officials from the UK's Crown Prosecution Service (CPS) and Swedish lawyers, discussing the case of WikiLeaks founder Julian Assange, were reportedly deleted back in 2014, data obtained from Freedom of Information (FoI) has suggested.
According to The Guardian, citing the ongoing work of La Repubblica journalist Stefania Maurizi, a number of emails relating to Assange's battle with Swedish investigators over alleged sexual misconduct in the country in 2010 were "destroyed" after a CPS lawyer retired.
It was reported the lawyer in question asked Swedish prosecutors not to fly to the UK to interview Assange, who remains in the Ecuadorian embassy in London.
"In my view it would not be prudent for the Swedish authorities to try to interview the defendant in the UK," a CPS lawyer allegedly wrote on 25 January 2011.
Maurizi is now taking her case to a two-day tribunal, set to start Monday (13 November). She will be represented by human rights lawyer Jennifer Robinson.
A CPS spokesperson told The Guardian the deletion was normal procedure, explaining it happened after the lawyer's email account was deleted. "We have no way of knowing the content of email accounts once they have been deleted," a statement added.
Robinson said the missing data "raises concerns about the CPS's data retention policy and what internal mechanisms are in place to review their conduct".
She noted: "Serious questions must be asked about the role of the CPS. Had the Swedes interviewed Assange back in 2010 one wonders whether this case would have continued for such a long time."
Despite the Swedish case being dropped this year, the WikiLeaks founder has not left the embassy –fearing arrest by UK police for an outstanding warrant in relation to skipping bail back in 2012.
He has long said the motive of the prosecution was to force his extradition to the US, where he is wanted for leaking secretive government documents and emails.
According to Maurizi, the tribunal will help to uncover new details on the ongoing case.
"Trying to get access to the full set of documents on Julian Assange and WikiLeaks has been a true odyssey," Maurizi wrote Friday (10 November) in an article for La Repubblica.
"Over the last two years, we have filed FoI requests at the Metropolitan Police on three journalists [...] all of our requests have been rejected. As for Julian Assange, in the course of the last two years Sweden has released only 444 pages of documents to us. The UK? None."
"Big case on my detention Monday+Tuesday next week," Julian Assange tweeted Friday.
Journalist Glenn Greenwald added: "Amazing: not only did UK authorities destroy key docs in the Assange case, but they pressured Sweden not to interrogate Assange in the UK."