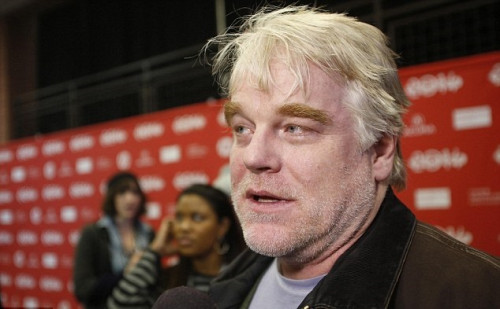 The Critics Circle Film Awards was dominated by tributes to Philip Seymour Hoffman.
The Oscar-winning actor died of a suspected drug overdose. He was 46.
The mood quickly turned sombre as news of his death broke during the star-studded evening at the Mayfair Hotel.
Film critic Jason Solomons opened the awards by paying tribute to the late actor and director, who was last year named best supporting actor by the circle for his performance in The Master.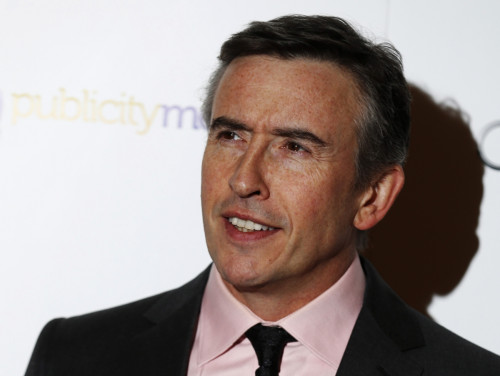 Actor Steve Coogan paid tribute to the acclaimed Hollywood star.
"There are actors and there are movie stars and sometimes they're both but he was an actor first and a movie star second, although he was a movie star," said Coogan.
"He did some tremendous work. Everything he was in he raised the quality of his film just by his presence.
"People have different opinions about actors but you wouldn't find anybody who would have a bad word to say about any of his performances, they were all incredibly nuanced," he added.
Skyfall actress Naomie Harris said Hoffman's passing was "a huge loss for everyone."
"He was an extraordinary and intelligent man, so it's incredibly sad, and it makes the evening all a bit more sombre now, having heard."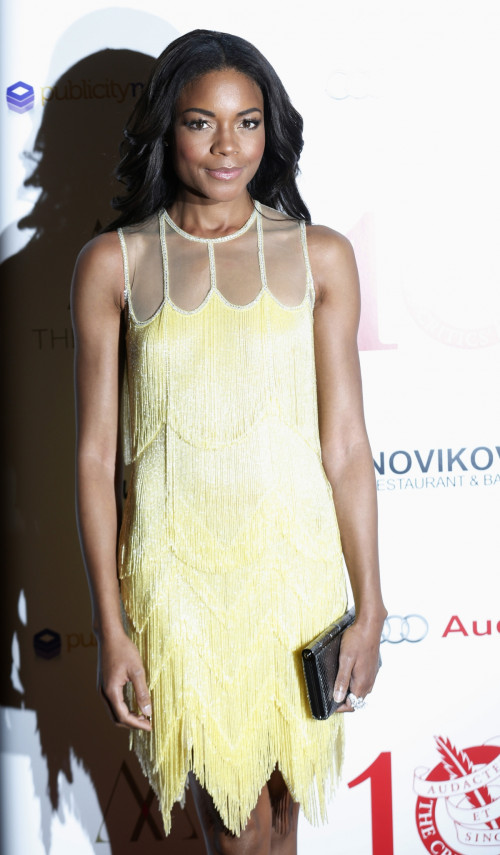 Oscar winning Hoffman was found dead in his Manhattan apartment after an apparent drugs overdose on Sunday.
The actor was currently working on the last instalment of the dystopian adventure franchise The Hunger Games, in which he played the role of head gamemaker Plutarch Heavensbee.
His death is not expected to affect the release of The Hunger Games; Mockingjay.
The two parts of Mockingjay began filming back-to-back in Atlanta last autumn and Hoffman had completed his work on Part 1 prior to the Christmas break. With the films' scheduled release dates of November 21, 2014 and November 20, 2015, it has been reported that filming can be completed with only minor rewrites required.
Lionsgate have issued a statement paying tribute to the actor.
"Philip Seymour Hoffman was a singular talent and one of the most gifted actors of our generation. We're very fortunate that he graced our Hunger Games family. Losing him in his prime is a tragedy, and we send our deepest condolences to Philip's family."
The actor's friends and peers have been paying their tributes to him on Twitter, among them Jim Carey, Zach Braff, Russell Crowe and George Clooney.
Hoffman's family have also released a statement thanking the public for their tributes.
LONDON CRITICS' CIRCLE FILM AWARDS- FULL LIST OF WINNERS
Film of the Year - 12 Years A Slave
Foreign-language Film of the Year - Blue Is The Warmest Colour
Documentary of the Year - The Act of Killing
British Film of the Year - The Selfish Giant
Director of the Year - Alfonso Cuaron, Gravity
Screenwriter of the Year - Ethan Coen & Joel Coen, Inside Llewyn Davis
Actor of the Year - Chiwetel Ejiofor, 12 Years A Slave
Actress of the Year - Cate Blanchett, Blue Jasmine
Supporting Actor of the Year - Barkhad Abdi, Captain Phillips
Supporting Actress of the Year - Lupita Nyong'o, 12 Years A Slave
British Actor of the Year - James McAvoy, Filth/Trance/Welcome To The Punch
British Actress of the Year - Judi Dench, Philomena
Young British Performer of the Year - Conner Chapman, The Selfish Giant
Breakthrough British Filmmaker - Jon S Baird, Filth
Technical Achievement Award - Tim Webber, Gravity special effects
Dilys Powell Award for Excellence in Film - Gary Oldman