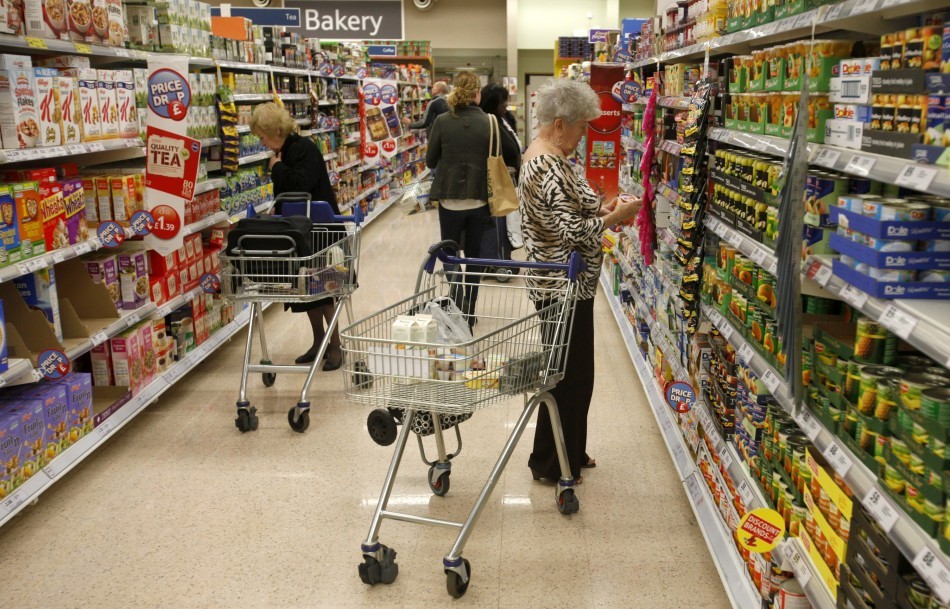 The people of UK expect the price rise to slow down in the years ahead, according to a quarterly survey by GfK NOP conducted on behalf of the Bank of England (BoE).
The survey for the second quarter of 2014 showed median expectations of the rate of inflation over the coming year at 2.6%, compared with 2.8% recorded in February.
It has been trending lower for quite a while, an IB Times UK study shows. (See the chart)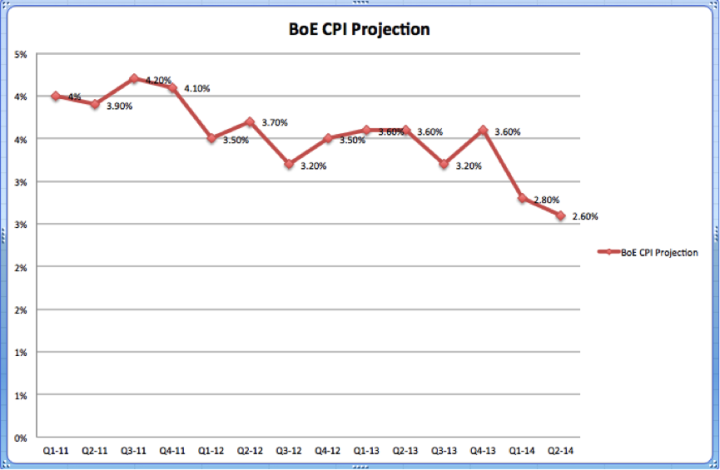 This is significant as at least one policymaker believes what people think will happen to inflation in the years ahead matters much more to the central bank now than earlier, given the new "forward guidance" regime.
"Our policy of forward guidance has transformed medium-term inflation expectations, at least for me, from being one of the issues I take into account, to a key influence in the way I vote," Martin Weale, one of the MPC members, had told A-Level students at Quintin Kynaston Community Academy in London in August last year.
The survey was undertaken between 8 and 13 May.
The public expect CPI inflation to be at 2.5% after two years from 2.8% projected in the Q1 survey conducted in February. The five-year expectation has dropped to 2.9% from 3.2%.
While 36% said interest rates might stay about the same over the next twelve months, down from 37% in February, 42% expect rates to rise, up from 40%.
The Bank of England, as expected widely, left its key rate steady at the policy review on Thursday and did not alter its asset purchase target either.