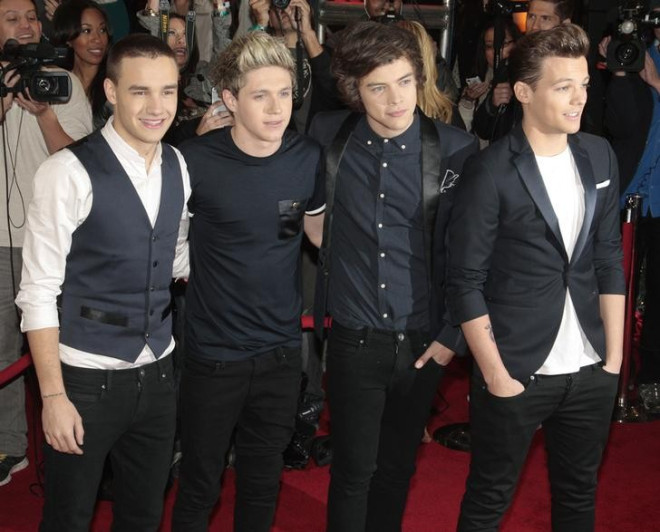 It's the biggest music event of the year.
The Brits are here and IBTimes will be regaling you with all the highlights from the night, from the show-stopping red carpet arrivals at the 02 arena, the on-stage antics, and the winners and the losers, in our live blog.
With performances from British stars Ellie Goulding and Arctic Monkeys, this year's event has also attracted some of the biggest acts from the US, including Katy Perry, Bruno Mars and Pharrell Williams and the otherwise elusive Prince.
And quite possibly the worst kept secret, is the arrival of Queen Bey, Beyonce, who promises a performance like no other.
Master of ceremonies for the fourth year running is British actor and funny man James Corden.
Speaking on the red carpet a nervous James Cordon said: "It's going to be alright. It's going to be alright. It's good. Its big."
As One Direction battle it out with Bastille, for Best British Group, and music icon David Bowie goes head to head with John Newman, we'll bring you the lowdown on the fashion disasters, the red carpet faux pas, the musical collaborations and the emotional speeches, as the winners walk off with the coveted Brits awards.
Stay tuned for what promises to be an amazing night celebrating the best of British music and beyond.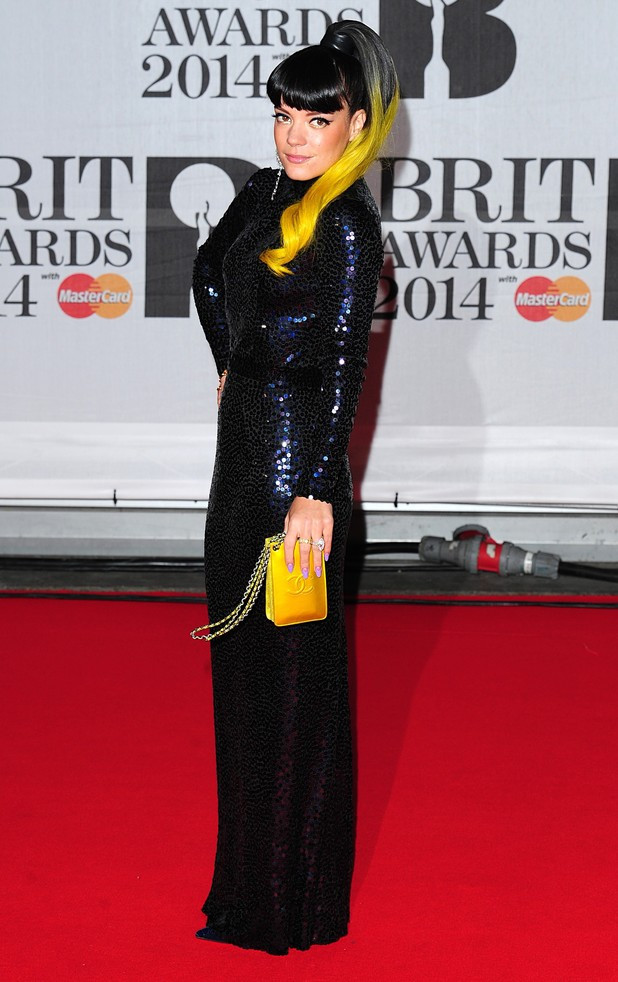 19.30 It all starts here! The red carpet at the O2 is where it's all happening. And one of the first to arrive is show host, for the fourth time running, James Cordon. Nervous? Nah! Let's just hope he doesn't have to cut an international star off mid-speech again. Poor Adele!
19.34 Rita Ora is rocking the most amazing canary yellow dress on the red carpet. And she's accompanied by the uber-talented Calvin Harris, who is up for Best British Single of the Year award for his song with Ellie Goulding "I Need Your Love."
19.40 Big night for the boys from Disclosure who are up for Best British Album and Best British single. They're hitting the red carpet and looking slick in their co-ordinated black suits.
19.47 Jessie J is here. She's wearing some sort of lace cat suit and her lips are blue. Yes, blue. Put some clothes on if you're cold Jessie!
19:50 Lily Allen is striking a pose in a stunning floor length sequinned gown. But it's the dip dyed yellow hair that's caught our eye. How does anyone pull that off? Only Lily Allen.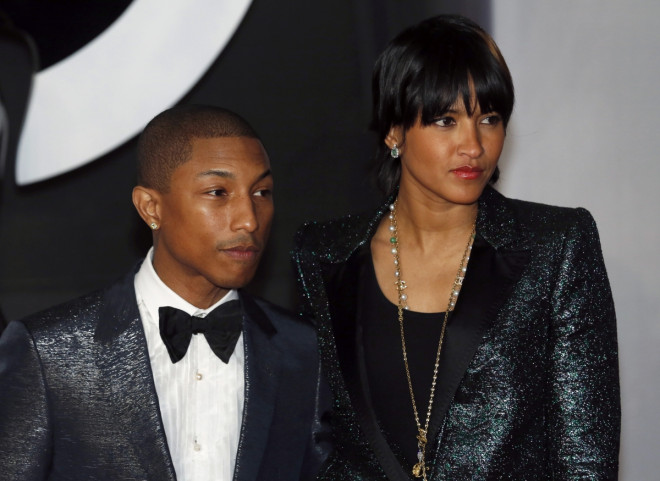 19.52 Pharrell Williams makes an entrance in a silver suit with turned up pants and no socks. Hmmm. This is the same man who is credited with making park ranger hats cool. Still, he looks pretty "happy."
19.57 Pharrell says he is "honoured" to be in the land of Elton John, David Bowie and Royalty. We like you to Pharrell.
20.03 First perfomance of the night, it's the Arctic Monkeys singing R U Mine? This bodes well.
20.06 James Cordon has got his swagger on. He is literally on fire.
20.07 Ellie Goulding, Bastille, Katy Perry and yes, Beyonce! That is one hell of a line up. You're not kidding James.
20.10 Its Prince! I kid you not! It's Prince! And he's talking. Only to be interrupted by Corden for a quick selfie. To be fair, I would have too.
20.11 Don't think I've ever heard Prince speak before. Oh what surprises this night promises!
20.12 The first award of the night and Ellie Goulding wins her second Brit for Best British Female.
20.18 Going wild for Katy Perry performing her new track. And we're visiting the land of the Pharaohs apparently. Katy sure knows how to make an entrance.
20.21 Katy Perry, walking like an Egyptian. The stage is luminous. A star performer.
20.23 It's Only Pharrell Williams and Kylie announcing the Best International Male Artist. They are both so lucky.
20.25 Bruno Mars is doing a dance of joy!
20.29 Award for Best British Breakthrough Act ... it's got to be ... it is ... Bastille!
20.30 A million teenage girls have suddenly woken up. Its only One Direction having a catch up with Cordon.
20.32 Its the first time the One Direction boys have been together in three months. And don't they look excited about it.
20.38 How do you follow up a half time performance at the Superbowl in front of a billion people? The Brits of course. Bruno Mars brings a Motown vibe to the O2 with his song Treasure.
20.44 Lily Allen looks like she's going for a stroll. And she doesn't appear to know what she's supposed to do.
20.46 Arctic Monkeys cause an upset winning Best British Act. Upsetting lots of One Directioners that is. Its past their bedtime anyway.
20.53 The Global Success Award. Well this makes up for everything. One Direction.
20.55 They've lost Harry! Oh here he is. Back from the toilets apparently. And he's not sure what he's won.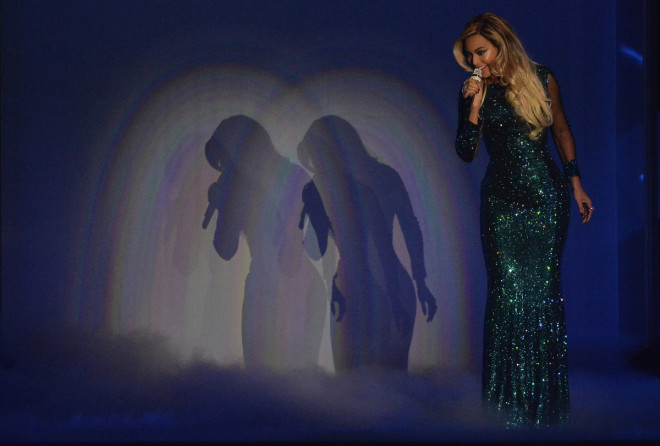 20.57 The moment has arrived. It's Beyonce! Nothing else matters. Watch in awe struck silence!
21.00 It's the first time Beyonce has performed XO live. And it is sensational. Understated but perfect. Now that is how to perform live at the Brits.
21.13 Disclosure and Lorde take to the stage for a Brits exclusive collaboration with a very cool remix of Royals.
21.19 This is proving to be quite a tame night at the Brits. Unlike the year that Jarvis Cocker stormed Michael Jackson's set.
21.22 Best International group goes to Daft Punk.
21.23 A distinct look of dread came over Kylie as James Corden appeared to be leaning in for a kiss.
21.33 Ellie Goulding demonstrating just why she's dominating the charts and all the awards with an acoustic intro to I Need Your Love, breaking into the infectious Burn, complete with flame throwing drummers.
21.36 Even Noel Gallagher's being well-behaved. Where are the real rockers?
21.37 David Bowie is Best British Male Solo Artist. But he's clearly too cool for The Brits so he sent the obviously uncool fashion icon Kate Moss along to collect his award in his place, and she's wearing one of his outfits.
21.40 It had to happen. James Corden and Nick Grimshaw get some tongue action in. Happens every year.
21.42 Lorde hailed by Bowie as the voice of tomorrow wins Best International Female, beating off competition from Katy Perry and Lady Gaga no less. She's as surprised as we are.
21.51 Best British Song voted for by the fans is unsurprisingly One Direction's aptly titled Best Song Ever, co- written by James Corden. Who knew?
21.56 Bastille are joined by Rudimental for one of those very awesome collaborations that the Brits are famed for. Pompeii transitioning seamlessly into Waiting All Night. Just epic!
21.59 It would not be The Brits without the divine presense of Emili Sande presenting Best British Album.
22.01 The Arctic Monkeys winning the Best British Album award for a record breaking third time.
22.02 Alex Turner getting all profound, or just plain drunk as he collects the award and nearly drops an F-bomb. The first of the night.
22.04 Rita Ora pretty much sums up how we all feel about James Corden's hosting of the show this year, as she gets up and leaves him mid-sentence on live TV.
22.09 James Corden says a final farewell as he makes his exit from the show. And noone cut him short?
22.10 And it's left to Pharrell Williams and Nile Rodgers to close the Brits with a burst of Good Times and the joy inducing Happy.
22.15 That's all folks! A perfect end to a musical celebration that brought us Prince, Beyonce, Katy Perry, One Direction, Bastille and Bruno Mars all on one stage. And we'll be doing it all again next year, but without James Corden.