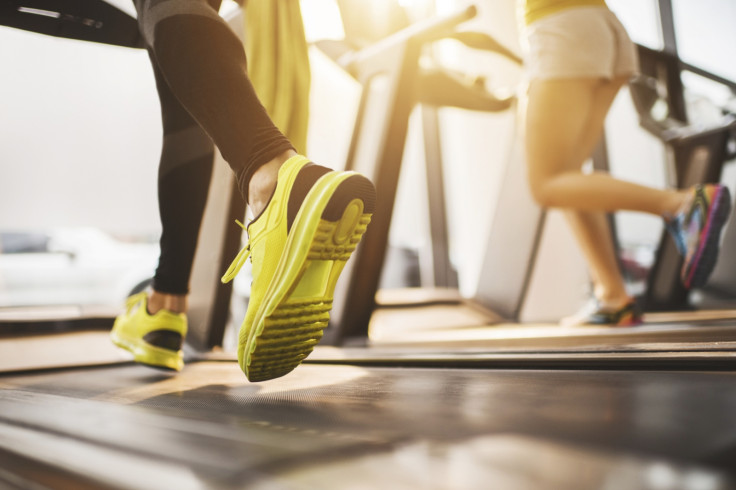 British people exercise so little they spend more time on the toilet than burning calories.
Brits spend an average of 3 hours and 9 minutes each week on the lavatory, compared to an hour and a half exercising, non-profit health body UKactive found.
A survey of 2,004 British adults conducted between 4 and 6 August revealed that only 1 in 10 people – 12% – know about the NHS physical activity guidelines.
The NHS recommends that people spend an average of 2 hours and a half hours a week exercising. Yet, the average is an hour less. More than a quarter of the population – 26% – do about 30 minutes exercise a week.
Whether they usually work out or not, 64% of adults spend 6 hours a day sitting, whether watching TV, commuting or working. 64% of 18- to 24-year-olds say then spend more than 3 hours relaxing a day, like watching TV or scrolling through social media. About 79% of 59- to 65-year-olds say the same.
People say work is the main reason why they don't exercise more. 20% say they are too busy with work to exercise. 18% of women say family life kept them from working out. 12% of men feel the same.
UKactive's CEO, Steven Ward, thinks modern living has made it increasingly difficult for people to be active: "We pass more time spending a penny than we do getting sweaty," he says.
One aspect of modern living that encourages exercise among the young is social media, study reveals.
41% of 18- to 24-year-olds say Instagram motivates them to exercise more. Almost a quarter of women – 24% – say scrolling down Facebook pushed them to be more active. 15% think the same of Instagram. 18% of men say Facebook encourages them to be more active, 10% say Instagram has also has a positive effect on their health habits.
"Physical inactivity is society's silent killer," says NHS Chief Knowledge Officer Sir Muir Gray.
Inactive people are losing out on a lot of health benefits. For instance, a regular physical activity cuts the risk of type 2 diabetes by 45%, risks of cardiovascular disease by 35% and risks of cancer by 20%.
"People often think exercise is only for young people, but older adults are the people who stand to gain most from the mental, social and physical benefits of being active," Gray says.
He stresses that exercising is the best defence against the increased number of diseases that threatens us as we get older. "So older people get a double benefit because improved fitness is [...] the miracle cure."
British Charity The Alzheimer's Society reported that people who work out regularly are 30% less likely to experience dementia. On Alzheimer's disease specifically, it reduced the risks by 45%.
Ukactive released the survey ahead of National Fitness Day, which takes place on 27 September.