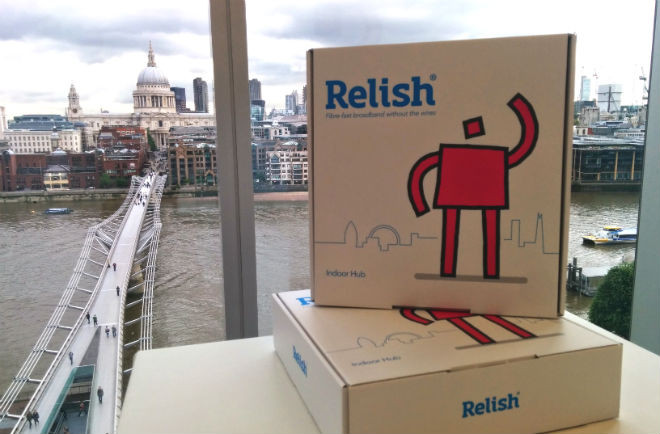 One of the biggest bugbears for broadband customers in the UK is being forced to sign up for a landline rental subscription even if you don't want it and will never use it - but a new service could be set to change all that.
In what could potentially cause a major shake-up of the UK broadband landscape, UK Broadband has launched Relish, a new home, mobile and business broadband product which doesn't require customers to sign up for a redundant landline subscription.
Relish promises an average of 30Mbps download speeds, no installation fee, next-day delivery, short-term contracts of just 30 days, and most importantly, no need to sign up for landline rental.
Relish's home broadband offering starts at £20-a-month on a 30-day contract with no download limits - though there is an up-front cost of £50 for the hardware you need. If you sign up for a 12-month contract, the monthly price remains the same but Relish waves the up-front cost.
The company is promising to deliver the prodcut to your door withint 24-hours of you signing up and promises that installing it is as simple "as plugging in a kettle or toaster". As it works wirelessly, customers will also be able to easily move it if they move houses during their contract.
UK Broadband, which switched on the UK's first 4G network in February 2012, is able to offer this service by utilising its commerial wireless network, though the service will initially be only available to those living in central London.
£193m Landline Tax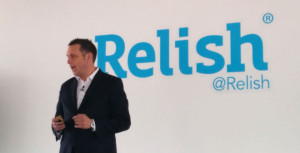 According to a new report from Centre for Economics and Business Research (CEBR) the total cost of people paying for landline rental which they don't need is £193 million per year
Citing a YouGov poll, the report says that almost half of residents in central London would prefer broadband without a landline while 68% of SMEs in the same area say they could operate effectively without a landline.
Typical broadband subscriptions from the major players in the market - which include BT, Virgin Media and Sky - require customers to sign up to long-term contracts as well as paying for landline rental even if you don't need it.
According to a recent Ofcom report, in six major advanced global economies, landline subscriptions have fallen by 23% over five years, compared to a static number of subscriptions in the UK. This is despite the fact that there has been a decline of 33% in UK household voice calls and 31% in business calls.
"Complete step-change"
Calling this a "complete step change for the market" Relish's CEO Nicholas James says the product will offer "fibre fast broadband without the wires".
James added: "Central London is home to some of the world's most talented and busy people, who have to suffer long delays in getting their broadband service set up and pay a 'landline tax' for a service they often don't need. Relish wants to give Londoners the broadband they deserve – and will shake up the market with a fair and transparent service that meets the digital demands of modern Londoners."
The service is available from today in central London, stretching from Kensington in the west to Canary Wharf in the east; Southwark in the south and Shoreditch in the north. UK Broadband said it would be rolling out coverage to more areas in the coming weeks and months, but only those within its coverage area will be able to buy one of the home broadband products.
The company is also launching a mobile broadband product which will cost £10-a-month for 1GB of data, with the product using UK Broadband's network where available and roaming on Three's network if you move out of coverage.