An astronaut flying freely in the blackness of the cosmos, several hundred kilometres above a bright, blue Earth – this was one of the most iconic moments in the history of spacewalks.
The astronaut was not connected to any cable or hook but was floating as far as 300ft away from his space shuttle thanks to a handheld jetpack-like device made by Nasa. Meanwhile, his fellow crew members were busy operating a 70mm camera to capture the historic event in a photograph.
Fast-forward 33 years, Bruce McCandless II – the braveheart astronaut captured in that photo – passed away at the age of 80 on 21 December. McCandless' 1984 mission made him the first-ever astronaut to walk untethered in space.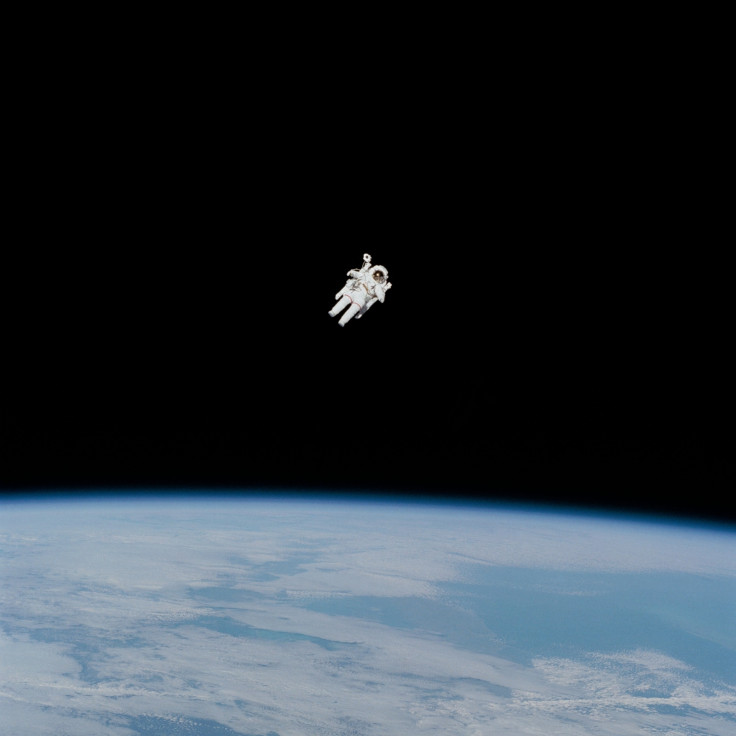 The image from his flight showed how he flew freely between the Earth and the vastness of space with 'no strings attached', something that literally seems out of this world.
"My wife [Bernice] was at mission control, and there was quite a bit of apprehension," McCandless said in 2015 while sharing the experience of his untethered spaceflight.
"I wanted to say something similar to Neil [Armstrong] when he landed on the Moon, so I said, 'It may have been a small step for Neil, but it's a heck of a big leap for me.' That loosened the tension a bit."
During that historic spacewalk in 1984, McCandless and his crewmate Robert Stewart – who later became the second person to perform the free-floating spaceflight – pioneered the use of the handheld jetpack, called a Manned Maneuvering Unit or MMU.
McCandless – a former US Navy aviator – joined Nasa in 1966 and served in several key missions, including this one. He flew during the 1962 Cuban missile crisis and also played a crucial role as a member of the team that positioned the Hubble Space Telescope into orbit in 1990.
In total, he logged more than 312 hours in space, including four hours of flight time using the MMU.
"The iconic photo of Bruce soaring effortlessly in space has inspired generations of Americans to believe that there is no limit to the human potential," said Senator John McCain, who was McCandless' classmate at the US Naval Academy.
McCandless is survived by his wife, son, daughter and two grandchildren.
Here's a video of McCandless' historic untethered space flight: