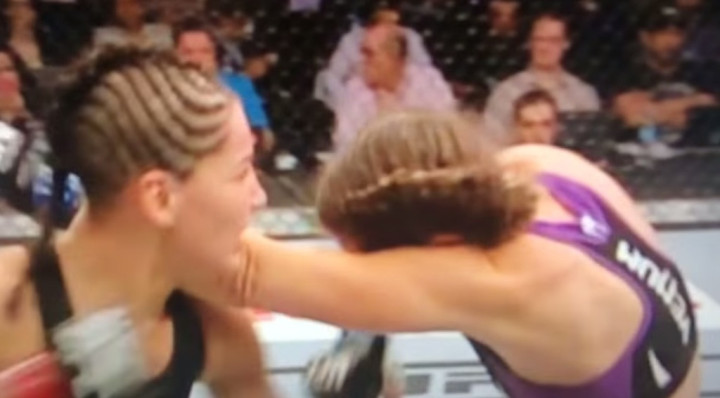 Things got really brutal between two female fighters during a UFC (Ultimate Fighting Championship) match on November 15 in Mexico City.
Jessica Eye, 28, won the fight after throwing an extremely violent punch at her opponent, Leslie Smith, 32, and tearing her ear open, reports Hollywood Life.
"When I connected and saw her ear blow up, that became my main target," said Jessica, according to Yahoo!
"I was going to keep hitting it until they stopped the fight or it fell off. My goal is to be the first girl in the UFC to get a knockout win. I know I'll do it. Now I've climbed another rung on the ladder, and I'll look around and see what my options are, but I'm almost to the top."
Reportedly, after the brutal assault, Leslie pushed herself to get back on her feet. However, post an examination she was discontinued from fighting, giving Jessica the victory.
You can watch the video below: [WARNING: GRAPHIC CONTENT]