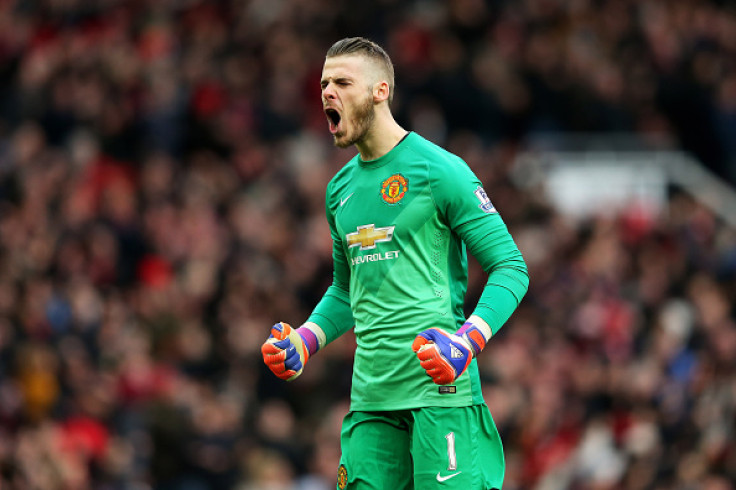 Former Manchester United midfielder Bryan Robson wants David de Gea to re-establish his career at Old Trafford and stay put for at least one more year.
The goalkeeper has been urged to take inspiration from Cristiano Ronaldo, who wanted to leave in 2008 but on persuasion by Sir Alex Ferguson, extended his stay by a year till 2009. De Gea is being heavily monitored by Real Madrid and the Mirror reports that both clubs are currently on a stand-off regarding a fee, with Madrid unwilling to accept his valuation.
De Gea was United's best player last season and pulled them out of trouble many times over the course of the campaign, for which he was inducted into the PFA Team of the Year. Louis van Gaal had left him out of the squad in their 1-0 win over Totenham Hotspur at Old Trafford last weekend but insists that the Spaniard would be welcome back into the squad should he decide to extend his stay at Old Trafford.
Robson believes that De Gea is a professional when it comes to handling such situations and he will not have any problem reconciling himself with the team if the transfer falls through.
"You have to be a professional about it," said Robson, as quoted by the Independent. "He's under contract at the moment but it's like the Ronaldo situation. The club weren't prepared to release him for another year and he had to get his head round it.
"Ronaldo went about it in a professional way, had a great season for us then got what he said was a dream move. If that's the case and that's what David has to do, then that's what David has to do.
"He's a world-class goalkeeper and I can't see him having any problems fitting into the team again and performing like he can perform.
"He's a professional and he will have to get on with the job whichever way it goes," he added.