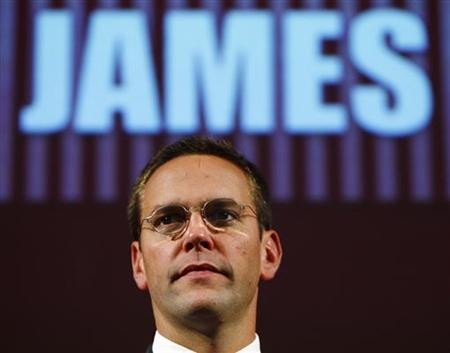 BSkyB shares are falling on the FTSE 100 despite ending the financial year strongly. The satellite TV-operator said that fourth quarter revenue exceeded the £5.9 bn expected after a one-time £241 million payment from Electronic Data Systems.
"We've had another good quarter to bring our financial year to a strong close. Customers are choosing Sky in ever greater numbers, not just for TV but across our entire product range." said Jeremy Darroch, the Chief Executive.
Net additions were 90,000 and operating margins in HD up to 15.5 pct.
Adjusted EBITDA was up at £1,192 million, whilst operating profit was up 10% to £855 million; reported operating profit up 35% to £1,096 million.
The free cash flow at the company was up to £626 million.
NEWS CORP TAKEOVER
"For too long we think BSkyB has been regarded as the perennial 'jam tomorrow' story, a best-in-class business that keeps investing to keep ahead of the competition and where the promised cash flow is constantly deferred," says Nomura analysts, as speculation remains on News Corp's takeover.
The broker says that the end of the cycle is coming as Rupert Murdoch's acquisition of his pay-TV network may spark a 'harvest' leading to a new range of investment across the board for the media conglomerate.
BSkyB last month received a £7.8 billion takeover approach from News Corp., but BSkyB's independent directors balked at its 700-pence-a-share cash offer. The independent directors want an offer of more than 800 pence a share.
Shares in the company fell to 715 pence after falling five pence on today's news.