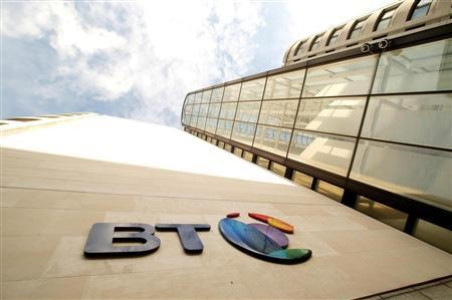 BT slashed its full-year revenue outlook, after adverse changes in regulation, a plummet in corporate customer spending and the double dip recession hit Britain's biggest fixed telecoms company's revenue.
BT's second quarter headline revenue this year missed analysts' forecasts of £4.57bn, after posting a 9 percent drop from the previous year, reaching £4.47bn.
A reduction in corporate customer spending hit the group hard as half of the group's turnover is dependent on corporate spending, across both its Global Services division, which serves multinationals to small and medium sized companies (SME).
Meanwhile, unfavourable weather conditions also cost the company a significant amount, after rain rain increased the number of repair on phone networks, resulting in a backlog of new installations.
However, pre-tax profit beat analyst expectations of £595m, by rising 7 percent to £608m.
"We have delivered another solid quarter of growth in profit before tax despite the economic conditions and regulatory impacts," says Ian Livingston, CEO at BT.
Despite the raft of charges and toned down revenue outlook, BT didn't hang up on investors, after it lifted its interim dividend by 15 percent and maintained its full-year forecasts for earnings and free cash flow.
BT shares traded just over 5 percent to the upside as of 0845 GMT, reaching 223.20p. Despite the revised revenue outlook, the stock is now trading over 23 percent from one year earlier.
"Our confidence in the future of our business is demonstrated by the 15 percent increase in the interim dividend," says Livingston.