Buddy the robot is 'more useful than an iPhone' [Video]
Can your smartphone play Hide And Seek? No? Buddy the robot can. Buddy can also detect fires, deter burglars and keep an eye on elderly relatives. Combining this with its affordable price, Buddy's creators believe the companion robot will be as ubiquitous as smartphones in the not-so-distant future.
Developed by Paris-based Blue Frog Robotics, Buddy is currently on a whirlwind tour taking in the UK, Germany and the US in an attempt to win over potential backers to its ongoing crowdfunding campaign. Tuesday (4 August) was the turn of London, where IBTimes UK got the chance to meet the hands-free helper.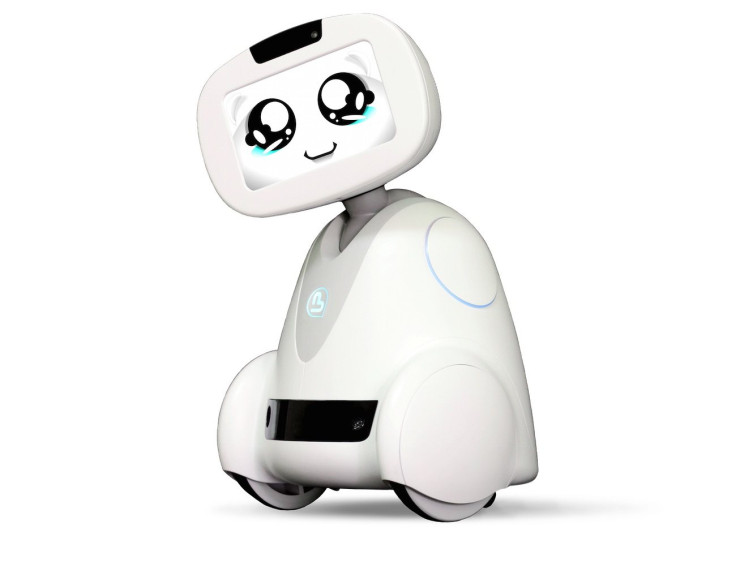 "We definitely think Buddy and this type of robot will be popular like iPhones are today, with millions of apps," said Franck de Visme, COO of Blue Frog Robotics. "We really think this type of robot will thrive in the coming years, as long as it's accessible in price and an open platform."
Buddy is essentially a tablet on wheels, complete with all the same functionality you would expect to find with an iPad, such as Facetiming with family members, setting reminders and asking it questions.
There are a number of other companion robots that have been developed, all aiming to fill the same space in the home as Buddy. They include the Kirobo and Mirata humanoid robots developed by the Kibo Robot Project in Japan, as well as the Jibo social robot that raised more than $3m (£2m) in a recent crowdfunding campaign.
Buddy's creators claim their closest competition is the similarly priced Jibo, however they believe one key difference sets their robot apart: Buddy can move. Mounted on three motorised wheels, Buddy can move around autonomously, navigate up or down small steps and even dance.
Starting at $500 for early adopters, Buddy is cheaper than most high-end smartphones. What's more, De Visme believe it could actually be even more useful than those handsets. He said: "It's even more because it's a small character."
With more than $350,000 (£225,000) already raised from Indiegogo, and several high-profile companies looking to form a partnership with Blue Frog Robotics, this probably will not be the last we see of Buddy.
© Copyright IBTimes 2023. All rights reserved.