The boss of Bugatti has revealed that the four-door Galibier will be 'significantly altered' from the 2009 concept, but still promises that power will be at least four figures.
The VW Group - who owns Bugatti - will decide whether to push the Galibier into production or not by the end of 2011, but if it does, the car will be very different to the prototype, first shown in 2009.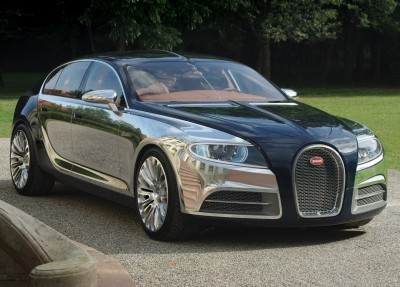 Bugatti boss Wolfgang Durheimer said that the enormous 5.37 meter-long Galibier is not "in its second half of the design phase" and that he was hoping to present it to the VW board before Christmas.
Durheimer continued: "I will suggest we continue development, but there will be some remarkable changes from the original concept. The design will be different, especially the B-pillar back, the ingress and regress to the rear seats will be improved, as will the legroom and ergonomics, the car will be a little longer, and the power of the engine will be at least four figures."
The VW Group has been taking advice about the Galibier's design from current Bugatti owners, with half of those who own a Veyron having already been inside the new car.
"You till still recognize the design from the concept, but now this is design I can be 100% behind," Durheimer added.
If the Bugatti team can convince VW Group to put the car into production then the Galibier could be on sale as soon as 2013. Best start saving up the estimated £1.5m price tag.