Bundesbank president warns digital currencies may lead to more bank runs
Germany's top central banker, Jens Weidmann, said making existing payment systems faster is a safer option.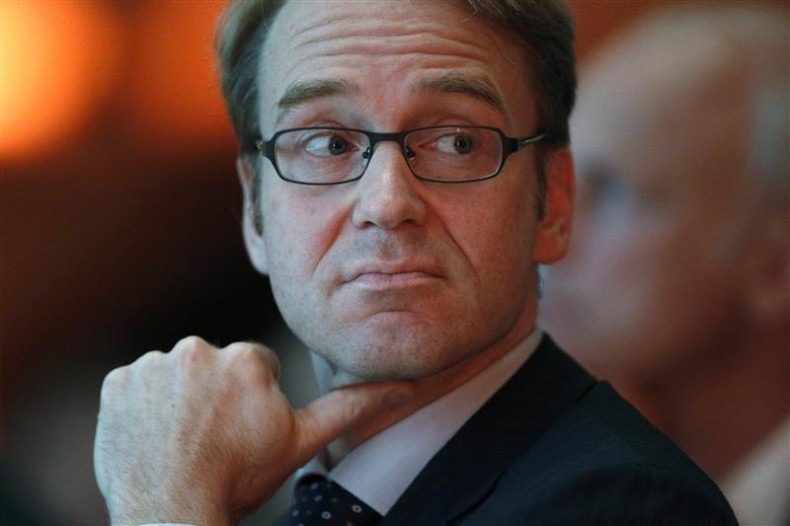 Germany's top central banker has spoken out against digital currencies saying they could increase the likelihood of a run on a bank and worsen a financial crisis.
Bundesbank's president Jens Weidmann said if customers have the ability to hold digital assets at their own lender at times of crisis they will be able to switch them to a central bank's "official digital currency simply at the push of a button".
"But what might be a boon for savers in search of safety might be a bane for banks, as this makes a bank run potentially even easier, said Weidmann at a conference in Frankfurt.
The global financial crises has triggered the creation of a glut of unofficial digital currencies such as bitcoin.
Weidmann said that central banks are being urged to issue their own digital currencies.
He said: "This would mean that non-financial corporations and even households would have access to the central bank balance sheet in the form of digital balances which – unlike cash – have no noteworthy storage costs."
But he said this move "raises fundamental questions about the nature of the financial system and our economy at large".
Weidmann said taking deposits away from private banks would make it harder for them to carry out their key function of making loans, by lending cash over the long term to debtors while borrowing it from creditors over a short period.
Germany's top banker added: "My personal take on this is that central banks should strive to make existing payment systems more efficient and still faster than they already are – instant payment is the buzzword here.
"I am pretty confident that this will reduce most citizens' interest in digital currencies."
Bank of England's fintech promise
However, the Bank of England is keener on the digital sector saying in April it would act to ensure fintech "realises its promise" of boosting growth and promoting greater financial stability.
Bank governor Mark Carney said the fast-emerging sector is shaking up financial services and is forcing banks to make their operations leaner, and to offer more innovative products such as mobile payment services and other apps so as not to fall behind.
"Fintech could help make the system itself more resilient with greater diversity, redundancy and depth," said Britain's central bank governor in a speech at the International Fintech Conference in London.
Carney did, however, add that the British central bank would also closely monitor "the implications for the level of cyber and operational risks faced by regulated firms and the financial system as a whole".