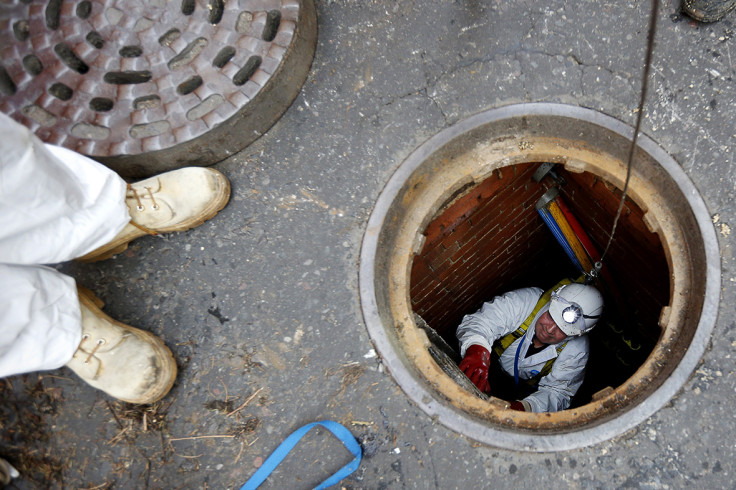 Thames Water has been fined £8.6m ($11m) for failing to hit leakage targets, following a record penalty the utility was forced to pay out just three months ago.
Regulator Ofwat added that although the fine was the maximum automatic penalty available, it has opened an investigation to consider whether further action is needed.
Ofwat chief executive Cathryn Ross said: "The failure by Thames Water to meet the leakage commitments it has made to its customers is unacceptable.
"We take very seriously our responsibility to ensure that every water company is delivering for its customers and where they fall short, we do not hesitate to step in to protect customers' interests."
The penalty comes as England's biggest water company posted an annual profit that plunged to £71.1m in the 12 months to the end of March compared to £511.2m a year ago, with the group blaming the loss on writedowns on financial instruments, increased costs and lower property sales.
However, the group paid investors £100m in dividends over the last year. Its investors include pension funds and sovereign wealth funds, such as the Abu Dhabi Investment Authority, the China Investment Corporation and the Kuwait Investment Authority.
Just three months ago Thames Water was fined a record £20m for dumping raw sewage into the River Thames.
In March the utility firm admitted six counts of water pollution and other offences at its facilities in Buckinghamshire and Oxfordshire, which poured 1.4 billion litres of effluent into the river.
It was the largest penalty handed to a water utility company for an environmental disaster in the UK.
The spill resulted in hundreds of dead fish and birds, overflowing manholes and sewage spilling into nature reserves, leaving farmers with sick animals.
Steve Robertson, who took over as chief executive of Thames Water last September, said the company was planning to invest £150m a year between now and 2020 replacing trunk mains and reducing leakage.
Robertson added: "We are committed to improving the unique relationship we have with our customers across London and the Thames Valley, and protecting and enhancing the precious environment in which we operate."