Fintech can make banking system more resilient says Bank of England governor Mark Carney
Bank warns it will closely monitor the level of cyber and operational risks the new technology faces.
The Bank of England said it would act to ensure fintech "realises its promise" of boosting growth and promoting greater financial stability.
Bank governor Mark Carney said the fast-emerging sector is shaking up financial services and is forcing banks to make their operations leaner, and to offer more innovative products such as mobile payment services and other apps so as not to fall behind.
"Fintech could help make the system itself more resilient with greater diversity, redundancy and depth," said Britain's central bank governor in a speech at the International Fintech Conference in the City.
The financial technology industry already employs more than 60,000 people in Britain, providing services like contactless payments, banking apps and online crowd funding, a sector worth nearly £7bn.
The bank said to help the sector it had already approved four ''mobile'' app banks since last year, and also established to Fintech Accelerator in 2016 to support the growth of these firms.
"With this new approach, the bank can help build the right infrastructure for fintech to realise its promise," the governor said.
But as the sector grows Carney said the bank will also have to consider which fintech activities "constitute traditional banking activities by another name and should be regulated as such".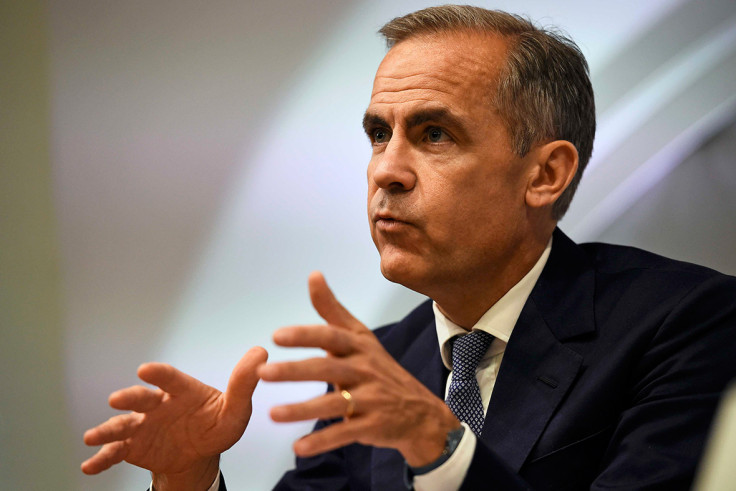 He added it would also closely monitor "the implications for the level of cyber and operational risks faced by regulated firms and the financial system as a whole".
Fintech centres in Berlin and Luxembourg have been wooing leading firms in London to relocate following the UK's vote to leave the European Union last June, prompting worries that Britain might lose key industry talent and investment.
Carney said: "The challenge for policymakers is to ensure that fintech develops in a way that maximises the opportunities and minimises the risks for society. We are ideally positioned to realise fintech's promise in the UK."
UK watchdog the Financial Conduct Authority said earlier this week it saw no need for new rules for blockchain, the emerging technology underpinning bitcoin that is seen as having the potential to help make processes such as the settlement of securities transactions cheaper and quicker.
© Copyright IBTimes 2023. All rights reserved.