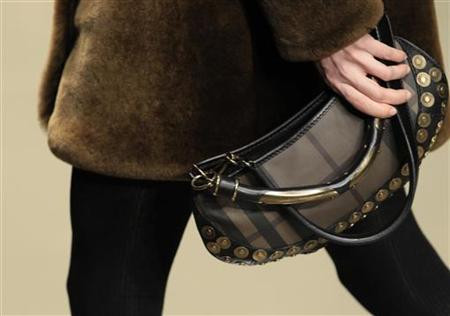 Shares in fashion group Burberry were up on the FTSE 100 in morning trading after the company announced double digit profit growth and a hike in the full year dividend of 17 per cent.
In the year ended 31 March Burberry said that its sales increased seven per cent to £1.28 billion while pre-tax profit increased 23 per cent to £215 million. Net cash at the end of the year was reported as being £262 million.
The group said its inventory had fallen 36 per cent in the year, despite a rise in space of nine per cent. This year the group said it would be opening 20 to 30 new stores, mostly in the Americas and Asia Pacific.
In addition Burberry said it would be investing in digital commerce, key product categories and emerging markets. In the new financial year Burberry said it would be increasing its capital expenditure to around £130 million.
Angela Ahrendts, Chief Executive Officer of Burberry, said, "Burberry has delivered record profits in what have been very challenging markets. Our outstanding team, the consistent execution of our strategies and our brand momentum have once again enabled us to gain share in the luxury market.
"Looking forward, while mindful of the economic environment, Burberry plans to build on its strong financial position by accelerating investment in growth initiatives in retail, digital and new markets, while continuing to enhance the brand."
By 09:14 shares in Burberry were up 3.18 per cent on the FTSE 100 to 632.00 pence per share.