Stephen Elop was seen as a Trojan horse when he rolled into Nokia three years ago. Today, he returns to Microsoft bringing the Nokia mobile phone business with him.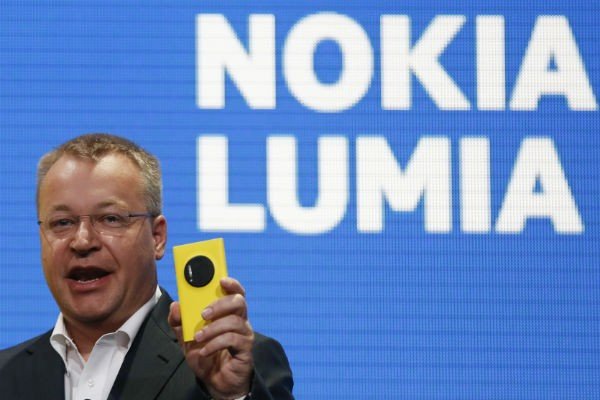 Elop returns to Redmond just a month shy of three years at Nokia. In simple facts and figures those three years have not gone well for the Canadian.
Elop has overseen a period when Nokia's smartphone market share has dropped from 35% to just 3%. Its market capitalisation has gone from over $40 billion to less than $15bn. Over 40,000 employees have lost their jobs at Nokia since Elop took over.
Elop on the other hand has earned over $10 million (including a $6 million golden handshake) in that period.
Saying all that, to put the blame for Nokia's woes entirely at the feet of Elop is unfair. Nokia had long ignored the writing that was on the wall in relation to the shifting smartphone market, failing to spot the threat the iPhone and subsequently Android posed to its once dominant position.
Lame duck
Symbian was a lame duck long before Elop came along and it is to his credit that he spotted this and took less than six months to abandon the decade-old software and choose a third-party OS to run on the new Lumia range of phones.
The problem is, Elop backed the wrong horse, choosing his former employer's nascent Windows Phone platform rather than the rapidly expanding Android world.
Elop wrote a now-infamous memo to all staff explaining his decision. He likened Nokia's 2010 mobile phone situation to a man standing on a burning platform facing just two options. Remain on the Symbian platform and become obsolete, or take a risk and jump into bed with Microsoft.
Whether Elop failed to recognise the potential of Android or was under instruction from his former bosses at Microsoft to choose Windows Phone will likely never be known for sure. Elop explained his decision saying Samsung would come to dominate the Android eco-system (which has come to pass) and he didn't want Nokia playing second fiddle to anyone.
Whatever the reasons behind the partnership, the deal with Microsoft has come to define Elop's time at Nokia.
Incredibly slow
In the two-and-a-half-years since the announcement of the Microsoft deal, Elop has overseen steady - if incredibly slow - growth, with Nokia posting record Lumia smartphone sales consistenlty in recent quarters.
However the most recent figures again show the stark problems facing Nokia in the current smartphone climate. It sold 7.4 million smartphones in the three months to the end of June while in the same period Apple sold 30 million iPhones and Samsung sold some 70 million smartphones.
Elop however has not tarnished his image in the eyes of his new (and old) employers. He is currently the odds-on favourite to become just the third CEO in Microsoft's history, replacing Steve Ballmer who announced his resignation on 23 August.
Ballmer told the Seattle Times today that Elop "will go from external [candidate] to internal" as the process of finding his replacement continues. However some will say Elop has always been an internal candidate and that the plan was form him to always return to Microsoft - a theory backed up by the fact his wife and children never left Redmond when he moved to join Nokia in Finland.
Pitching
Elop speaking to Nokia employees in Helsinki this morning following the announcement looked like a man pitching for the top job at Microsoft. He spoke about how he sped up the pace of change at Nokia; how he wasn't afraid of making tough decisions; and how the lack of cash in the bank was the overriding reason he had not been able to drastically increase Nokia's market share - something which shouldn't be a problem at Microsoft.
Whether or not it was the plan from the outset for Elop to help bring Nokia into the Microsoft fold doesn't really matter. It is there now and returning home triumphant, Elop will be look to move on quickly from his latest position as head of devices in Redmond.