Stephen Elop if the overwhelming favourite to take over as Microsoft CEO from Steve Ballmer following the company's purchase of Nokia.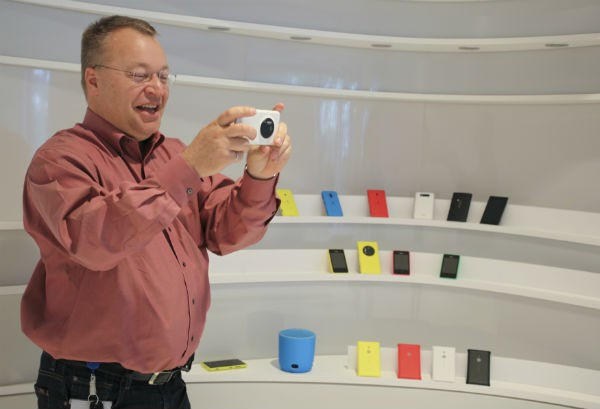 UK betting site Ladbrokes suspended betting on who would become the next Microsoft CEO following the announcement this morning that Nokia's smartphone and mobile phone divisions were being purchased by Microsoft in a deal worth €5.44 billion (£4.6bn).
Ladbrokes opened a book on the next Microsoft CEO last week, days after Ballmer announced he would be stepping down and Elop was immediately installed as a 5/1 favourite. However over the weekend his odds had shortened to 2/1 and by last night he had come into 6/4.
Following a brief suspension when Nokia and Microsoft announced the deal, Ladbrokes reopened betting on the CEO race and Elop has been installed as a 4/6 favourite.
Elop left Microsoft in 2010 to take the helm at Nokia who were struggling to compete in the smartphone market which was just beginning to explode. Elop turned to his old employer in 2011 signing a deal to exclusively use the Windows Phone operating system on all Nokia smartphones.
While Nokia never competed with the likes of Samsung or Apple, it had shown signs of slow and steady growth in recent years.
Drifted
The purchase of Nokia will see Elop initially return to the Redmond campus as head of Microsoft's Devices Team - though what his exact role will entail is unclear, as development of the Xbox One and Surface devices will remain under the remit of Julie Larson-Green.
Larson-Green also features on Ladbrokes list of potential candidates with odds of 8/1, just behind Facebook's CFO Sheryl Sandberg, who was another market mover within the last week (backed from 40/1 to 5/1) but who has now drifted out to 7/1
Former Microsoft executive Steve Sinofsky, who left the company under a cloud last November has also drifted, out to 12/1 while Kevin Turner - previously thought of as a front-runner for the job - now sees his odds double to 16/1 from his opening quote after failing to attract a single bet to date.
Ladbrokes have taken bets in this market from over 20 countries so far with Scandinavian customers making up the highest proportion of bets from non-UK accounts.
Alex Donohue : "We've reacted to the news of the deal by making Elop the hot odds-on favourite to replace Ballmer. His position as favourite strengthened with confidence running up to the announcement and the betting now suggests he's in pole position to replace Ballmer when he retires."
Ladbrokes latest betting:
Stephen Elop 4/6
Sheryl Sandberg 7/1
Julie Larson-Green 8/1
Steve Sinofsky 12/1
Kevin Turner 16/1
Terry Myerson 20/1
Tony Bates 20/1
Reed Hastings 20/1
Qi Lu 20/1
Vic Gundotra 25/1
Bill Gates 25/1
Scott Forstall 33/1
Marissa Meyer 33/1
Sir Jonathan Ive 40/1
Jack Dorsey 40/1
Tim Cook 100/1