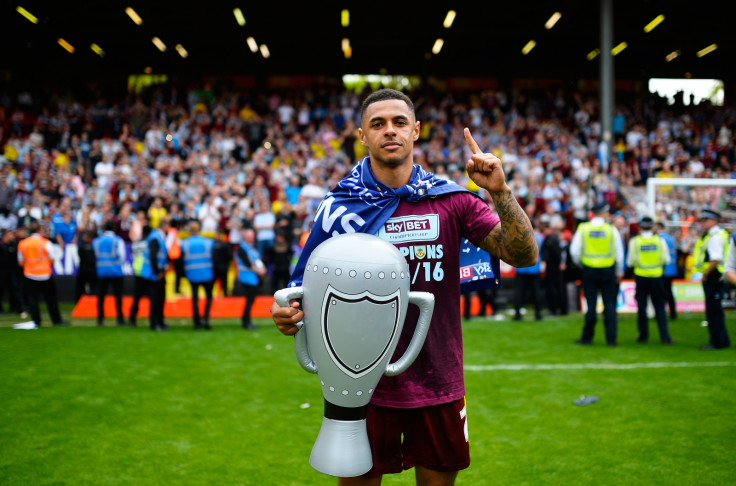 Premier League footballer Andre Gray has apologised for some homophobic comments he posted on Twitter in 2012.
In a Twitter post, the Burnley striker claimed he no longer was the person he used to be at the time he wrote the tweets, in which, among other things, he supported the killing of homosexuals.
The posts containing homophobic remarks resurfaced on Saturday (20 August) and were deleted shortly after, the BBC reported.
One of the tweets read: "Is it me or are there gays everywhere? #Burn #Die #Makesmesick".
"I want to offer a sincere and unreserved apology to anybody I may have offended in relation to these tweets," Gray said in a statement.
"The tweets were posted four years ago when I was a completely different person to the man I am now. I was at a very different point in my life back then – one that I've worked hard to move on from."
In an interview with the Telegraph in 2015, Gray revealed that around the time of the tweets he was involved in gangs in Wolverhampton. He credited his family and Luton Town FC for helping him to leave that lifestyle behind.
In a statement posted on its website, Burnley FC said that it was aware of Gray's "historic tweets" but that it does "not condone any discriminatory behaviour by any employee" and it "fully supports the FA's Football v Homophobia campaign". Gray's tweets were made before he joined Burnley FC in 2015.
The club's statement continued: "Andre has made clear in a statement on his personal account, these are social posts from four years ago, and in this time he has completely transformed his life. The player has also apologised and denied he is, in any way, shape or form homophobic. Burnley Football Club will make no further statement on this matter."