Burundian human rights activists have made allegations of widespread vote rigging in the country's presidential election ahead of results being announced on Friday afternoon (24 July).
The Burundian Association for the Protection of Human Rights and Persons Detained (APRODH) has said that a number of members of the electoral commission – who were supervising the 21 July elections – may have used fraudulent electoral voting cards.
IBTimes UK was exclusively shown what one activist described as "proof of electoral fraud".
"After investigating the way in which the elections were conducted, we got our hands of these cards, and we have discovered that some of the people on the cards, who were supposed to have voted, didn't even exist," APRODH president Pierre-Claver Mbonimpa explained from his office in the country's capital, Bujumbura.
The activist also claims some of the fingerprints on the cards, which are a way to prove someone has voted, may be fake.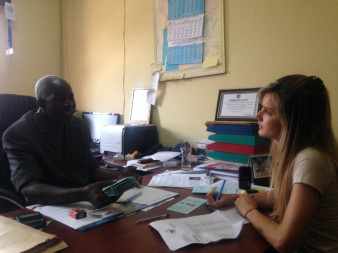 Follow Elsa Buchanan's live blog from Bujumbura in Burundi on the results of the country's controversial election Friday. Follow Elsa at @ElsaABuchanan
"We know that some people in the polling stations washed the ink from their hands and put their fingerprints on other people's cards."
Mbonimpa claimed that in the Makamba and Rumonge provinces cards were found already fingerprinted and stamped, but without details of the voters' identities.
"Some were found blank, without the name, or date of birth of the voter; just with the ink and the official stamp," he confirmed.
Non-governmental organisations such as Human Rights Watch have been handed the documents, but it is unclear who may be able to investigate the alleged fraud.
These revelations come just days after the country's electoral commission announced it had found 61,500 cases of uninvestigated fraud.
Meanwhile, Burundi's civil society, which has been at the forefront of the protests that have rocked the country, is to reject the presidential election results, IBTimes UK has learned. Mbonimpa said he would not recognise incumbent president Pierre Nkurunziza's expected victory.
"Nkurunziza will camp on his position, and for us, his victory means the violation of the Arusha Accords, the violation of our constitution and the violation of human rights," the activist said.
"Therefore, we will not recognise Nkurunziza as president, even if he starts using force."
The president of the electoral commission is expected to announce the results of the elections from the Royal Palace Hotel in Bujumbura at around 3.30pm local time.