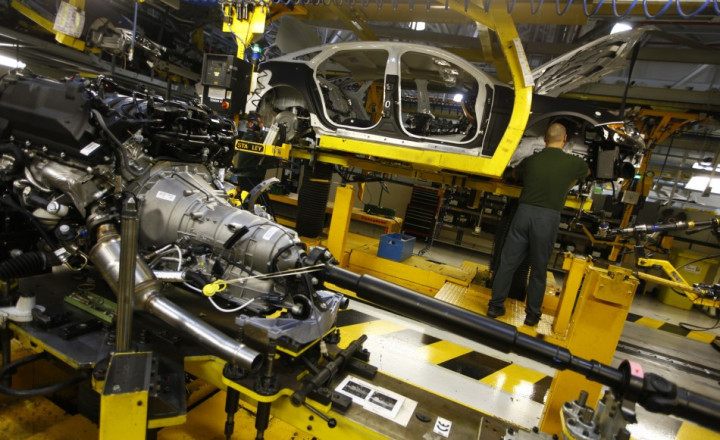 Business investment in Britain grew by £1.1bn in the third quarter as the economy lifted out of recession, according to official data.
It is welcome news for Chancellor George Osborne as he prepares his autumn statement, in which he is expected to announce further public spending cuts under his austerity programme.
Osborne and the government were hoping for a private sector-led economic recovery, but this has largely failed to materialise and the country tumbled into a double-dip recession from which it emerged in the same three months as business investment picked up.
Investment by non-manufacturing firms was the best performer, growing by 4 percent on the quarter to £28.1bn, reported the Office for National Statistics (ONS).
Manufacturing businesses also put more money into their operations, with 1.4 percent quarterly growth to £3.2bn.
Overall business investment went up 3.7 percent to £31.3bn in the three months to September.
Research by consultancy giant Ernst & Young predicts slow business investment growth in the coming year.
In its ITEM Club report, E&Y said business investment growth will be just 2.3 percent across 2012, and 3.9 percent in 2013.
This slow pace is "hampering" the recovery, said the report, blaming negativity and low confidence among businesses for holding back the economy.
"The recovery in UK business investment has been poor," said the ITEM Club report.
"The fundamentals are all in place, but a lack of corporate confidence is holding back major spending decisions and is now hampering UK growth and the rebalancing of the economy."
Other research by the Institute for Fiscal Studies (IFS) think tank predicts a further £11bn of public austerity because of the country's bloating debt pile, as tax receipts fall and the economy performs worse than expected.
More austerity, which has hurt not only the general public but the private sector too, could hinder progress made in business investment.
Firms, conscious that another bout of public spending cuts could drag the economy down once again, may choose to err on the side of caution and save their cash as a buffer in case of another period of economic turmoil.