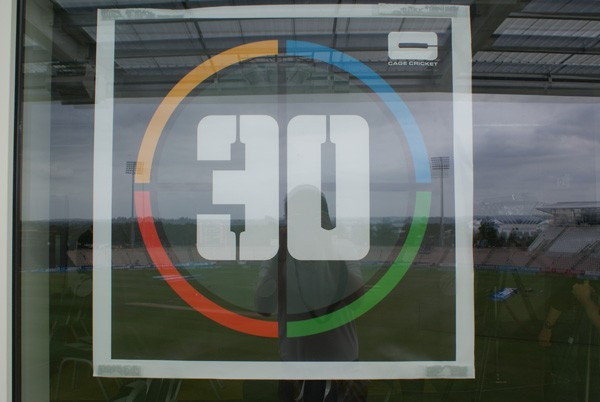 Cricket, the national pastime, conjures up quintessential ideas of Englishness, such as the idea of fair play, tea breaks and village greens. A breakaway version of the sport is now about to smash these preconceptions and allow youths across the country to play the game.
Cage cricket, designed to be played in confined urban areas, takes the pace of modern sports by having players compete in an hour-long matches of only 30 overs. Only six players are required compared to the usual 11 and there are no teams, as everyone competes as individuals who gain points for bowling, batting and fielding. With a one over turnaround, everyone also gets a chance to play, thereby removing the usual tedium involved in a match when the team that is not fielding has to endure long periods of hanging about.
Legendary cricketer Sir Ian Botham demonstrated the game by the Houses of Parliament, where he explained the importance of introducing new forms of the sport to engage youngsters.
"It's a distance away from the game of cricket as we know it. But what it is doing is introducing, it's an elementary base level to bring people in and show them that you can have a lot of fun playing cricket. A lot of kids at school think 'Cricket, oh I stand at fine leg, I don't bowl, when I get a bat I'm out and that's it.' In this game, you're involved all the time. You're either bowling, you're fielding or you're batting or you're fielding and umpiring. And it's on a permanent rotation, one over, and the game is done in less than an hour."
The Cage Cricket organisation, which is working with a London charity to set up 50 cages across the capital, stated its mission on its website: "To ignite passion for one of the world's oldest and greatest sporting traditions and to open the door to all."
While cricket's image has often suffered from being perceived as a rural sport that is only played by people from privileged backgrounds, cage cricket is designed to break away from this stereotype by providing a cheap and easy version of the sport that can be played in school gyms and on basketball courts.