California Drought: Residents Paint their Lawns Green
Ever noticed the grass is always greener on the other side? Well in California you have to look twice to be certain it's the real thing. The city has been experiencing its worst drought in four decades. Reservoirs have dried up, rivers have been reduced to a trickle, and lawns have turned brown.
But home owners and businesses are turning to a novel solution to make their lawns look lush again – they are painting them green.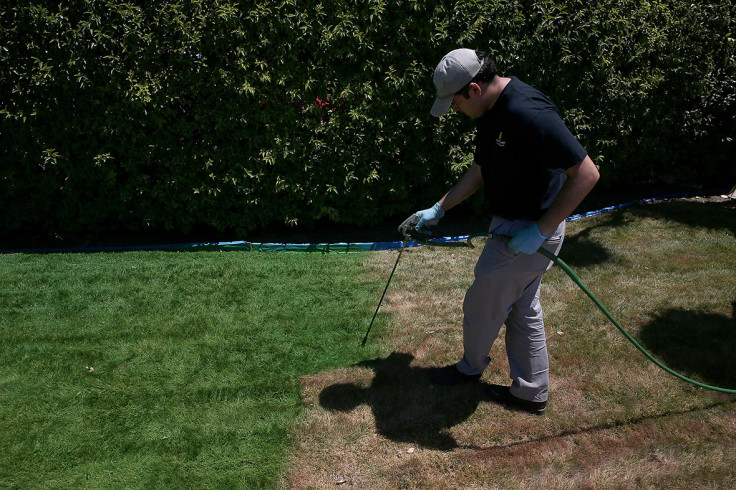 A company called Green Canary uses green water-based paint to transform dead grass.
Shawn Sahbari, the firm's owner, said the product they spray is not actually paint, but a water-based solution he compares to food colouring. It is environmentally sound as well as pet-friendly and child-friendly. He said the paint job lasts anywhere from 90 to 180 days.
This gallery shows the company painting the front lawn of San Jose's Almaden Valley Athletic Club. Spraying a 1,500 square foot patch cost the club about $600 (£350). The club's manager, Jeff Griffith-Jones, said this solution allowed them to save 90% on their water bills and avoid potential fines.
California water regulators have voted to approve fines of up to $500 a day for residents who waste water on lawns, landscaping and car washing, making this service even more attractive.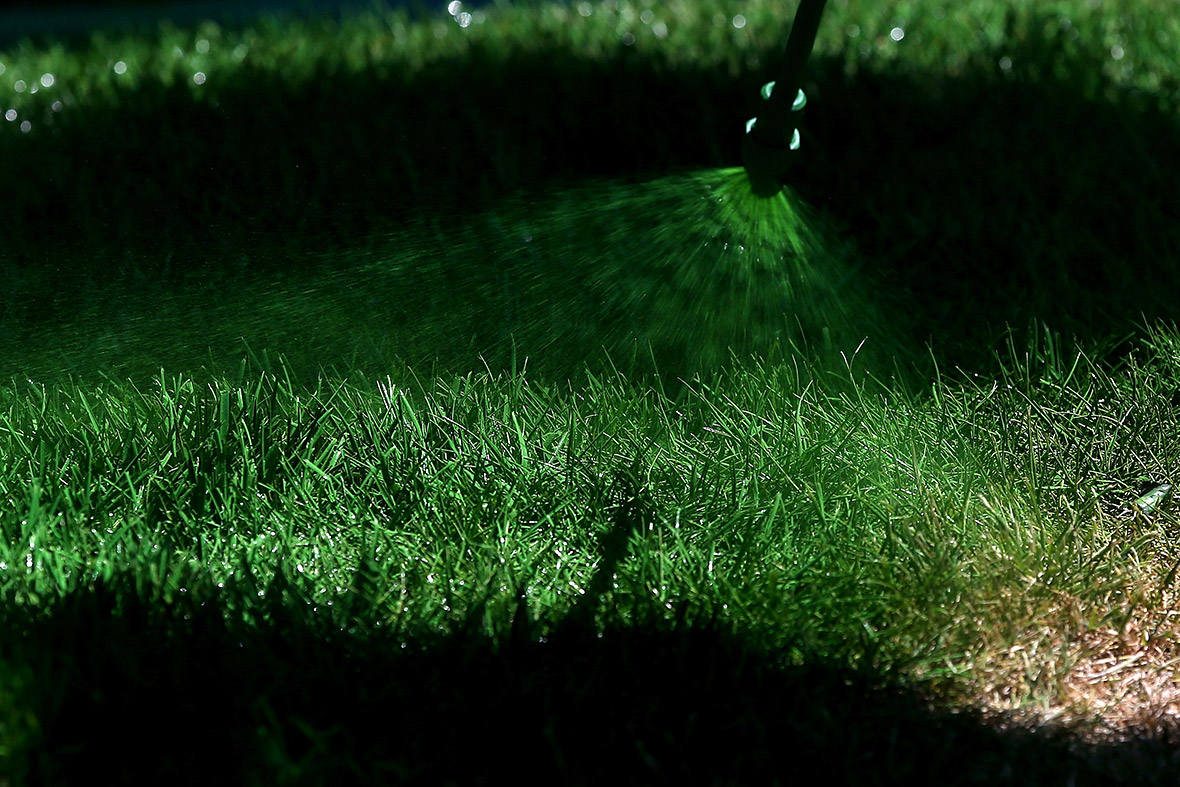 © Copyright IBTimes 2023. All rights reserved.